Italy boosted by several seasoned Australians at next year's World Cup
Italy will boast several seasoned Australian internationals in their ranks at next year's World Cup.
Last Updated: 26/10/12 3:11pm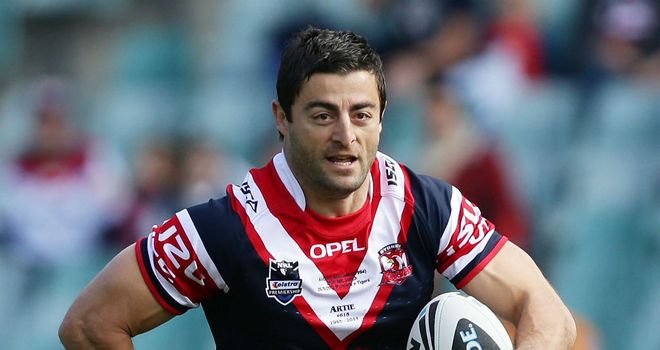 Experienced Sydney Roosters full-back Anthony Minichiello - who played for the Azzuri in 1999 before winning the first of his 19 caps for the Kangaroos - will spearhead Italy's first World Cup campaign after reverting to the country of his ancestry.
The Italians have also recruited the services of scrum-half Craig Gower, who also boasts 13 caps for Italy's rugby union side, and are hoping to add both Terry Campese and Shaun Berrigan to a squad which also houses St Helens forward Anthony Laffranchi.
"This is a major opportunity for Italy Rugby League," stated Minichiello. "They've got a competition up and running in Italy and we're really excited about taking part in the first game of the World Cup.
"I think we've got a lot of top guys on board, people like Anthony Laffranchi and Craig Gower are really committed.
"Terry Campese is a big target for us and Shaun Berrigan is qualified so we're trying to get him on board as well."
Campese hope
Wales will send a delegation to Australia in the coming weeks to sound out Campese - nephew of former Wallabies wing David Campese - who made his international debut for Australia at the World Cup in 2008.
The 28-year-old has been dogged by injury problems over the past couple of years but, despite his inactivity, would still prove a major coup for Italy should he accept their invitation.
Wales winger Rhys Williams insists he has no qualms about the Azzurri's use of the grandparental qualification rule and believes it will ultimately benefit the growth of the game.
"It will be great for the tournament," stated Williams, Wales' record tryscorer who is sitting out the current autumn international series due to a knee injury.
"The more big players you can get, the more it's going to stand out. It's great for Italy and it will be good for the game. If they're not breaking any rules, then good on them."