Lee Mossop out to push World Cup credentials for England against France
Lee Mossop is hoping to push his World Cup credentials should he be handed to chance to impress for England once again.
Last Updated: 31/10/12 10:03am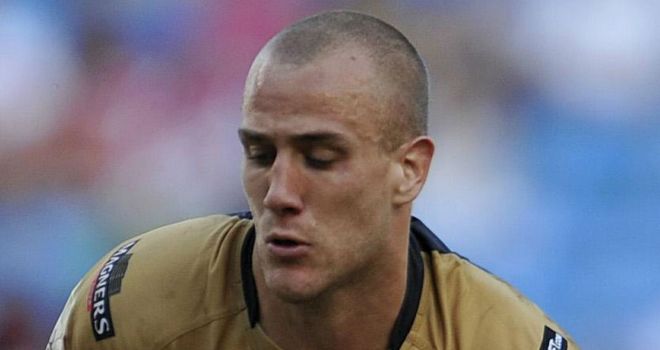 The Wigan front-rower made his international debut last Saturday in the 14-try demolition of Wales and is hoping to keep his place in the team for the clash with France at Craven Park.
Mossop, 23, and Warrington forward Chris Hill, 24, are among the breed of young front-rowers who are seen as the leading contenders to take over from the old guard of Adrian Morley and Jamie Peacock.
But with Morley still chasing a World Cup spot and the likes of Sam Burgess, James Graham and Eorl Crabtree well-established in the side, Mossop knows he has to try and take his chance to impress while he can.
"Steve has made no secret of the fact that this tournament is the real starting point for us," he said. "If you're not performing in these few games, you put yourself out of the window for the World Cup.
"I know I have to perform as well as I can, not just in the game but during training as well, to show as a player I'm ready for the World Cup."
The Wigan forward admits he is expecting France to provide a far tougher test than Wales did last weekend, adding: "It was a bit of a no-win situation for us against Wales. We knew we had to put on a performance and Steve and Jimmy (Lowes) were over the moon with the way we played.
"It will be a much sterner test for us on Saturday. France are going in the right direction, especially with the Catalan Dragons.
"As a nation, they are improving in leaps and bounds and we will have to prepare as well as we did against Wales to come away with a performance."