Kevin Sinfield: Tri-nations series good for England morale
Kevin Sinfield has rubbished suggestions the ongoing tri-nations series has been a pointless exercise for England.
Last Updated: 06/11/12 12:19pm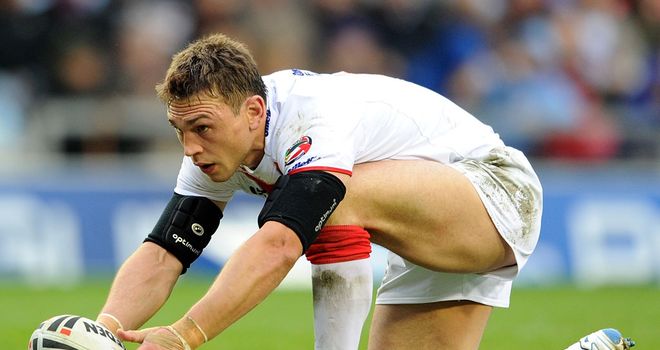 Steve McNamara's side - captained by Sinfield - have proved far too strong for Wales and France and are huge favourites for Sunday's final against the French.
The series was arranged in lieu of the traditional Four Nations after Australia and New Zealand opted to take the autumn off ahead of next year's World Cup.
And Sinfield said: "I think it's been a great decision. It would have been quite easy for Steve and the RFL to wrap some people up in cotton wool and try to do the same as the Aussies and Kiwis by putting your feet up for a little while.
"The harmony and the togetherness of the group is growing every day, the strides we're making as a team have been fantastic and we get to have some games at the end of it.
"We don't get enough time as it is to play together and the fact that we've got another run this week in a final is huge for all of us."