Salford City Reds' head coach Phil Veivers had no option but to sell Joel Moon to Leeds Rhinos
Salford City Reds' head coach Phil Veivers says he had to sell Joel Moon to Leeds as the Australian centre wanted to go.
Last Updated: 21/11/12 1:34pm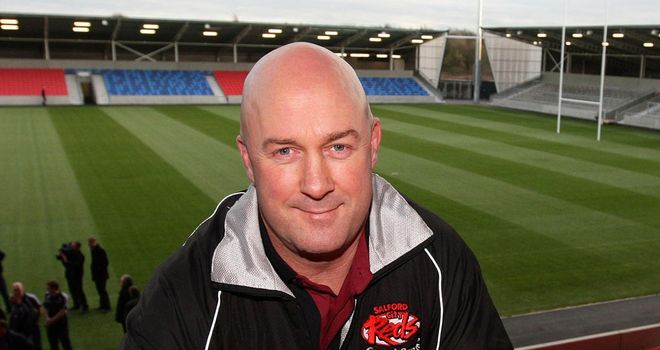 The 24-year-old Moon signed a two-year deal when arriving from New Zealand Warriors as a replacement for Warrington-bound Stefan Ratchford 12 months ago.
Moon scored nine tries for the City Reds in his only season in Salford before signing his three-year agreement with Super League champions the Rhinos.
Head coach Veivers said: "At the end of last season Joel took the Reds to a tribunal to try to get out of his contract. He lost that tribunal when the RFL ruled in favour of the club and everybody needed to accept that result.
"I met up with Joel in Australia during close-season where he stated his commitment to our cause. Since I've returned to the UK I've heard nothing but excuses as to why he wasn't on the plane.
"I've said this before - I only want players in my team who are committed to the club and prepared to give it everything.
"Joel made it pretty clear that he wanted a move, he said he was homesick, I haven't checked the map but I presume Leeds must be closer to Sydney than Salford is.
"I'm disappointed because he's a good player, but the squad needs to have the right attitude - there's no room here for anyone without it.
"When we get recruitment right this club will go places. We're working on that now, and if everything falls into place as we expect it to I'm confident we'll put a squad together that is committed to the cause and competitive on the field next season. Then we build from there."