Ale Hurst has earned himself a one-year contract with London Broncos after impressing during a trial
London Broncos coach Tony Rea has confirmed that Alex Hurst has been handed a contract for the 2013 Super League season.
Last Updated: 05/12/12 2:36pm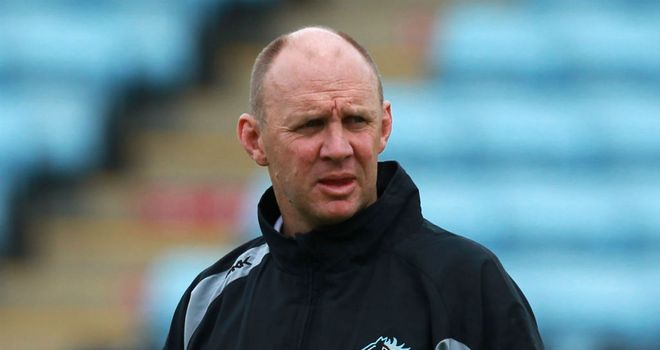 The 21-year-old moves to the Broncos from Championship side Swinton Lions after impressing during a one-month trial at The Stoop.
"It's a big step up," Hurst told the club's official website. "It's different from my previous experience as it is everyone's job so everyone is conditioned and eating right, and in the right frame of mind.
"It's a massive challenge for me and I'm dying to get some games under my belt and press for first team rugby. It's what every rugby player wants to do and I'm here to take my chance.
"I've not come down to make up the numbers, I just want to rip in and be competing for a first team spot. I wouldn't be down here if I didn't think I was good enough, so I'm more than ready for the battle ahead."
Rea said: "He's come down and been given a trial and shown everything there athletically. He's got versatility and we're looking at him as a full-back or centre.
"We've thrown him some challenges and he's met them all. He's mixed in well with the group and done everything we've asked of him.
"We think we'll be using him if he keeps applying himself well, there's an opportunity there for him. It's over to him and he's going to have to work."
Rea also confirmed that he has extended the trial period of Wigan Warriors' John O'Donnell until the end of February.