London Broncos have a huge future ahead of them according to coach Tony Rea
Coach Tony Rea is convinced that the London Broncos can become the biggest rugby league club in Britain.
Last Updated: 11/01/13 9:08am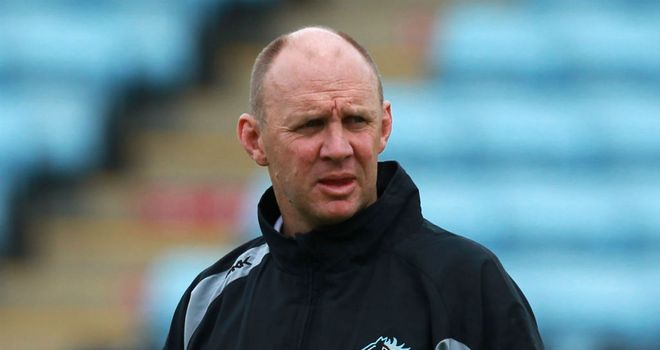 Rea has massive ambitions for the Broncos and is working hard to get them ready for the start of the 2013 Super League season, which starts early in February, but he has plans that look further down the line.
He returned to the club towards the end of last season, with Olympic fever at its height, and said it proved impossible to turn down the chance to take over on a permanent basis after originally returning in a temporary role.
"When I came here last season, I was quite clear I didn't want this job full-time," Rea told the London Evening Standard.
"But sport is so raw. When you're doing it, it just presents you with different answers. When we started having the discussion at the end of the season, it was hard to say 'no'.
"We just want to go out and test each other. When I first came here, I had a lot of belief in the guys and I just wanted them to believe in themselves.
"Words are cheap at this point in the year. We need to earn the right to make predictions then we can reassess where we want to be. First we have to find out if we can be our best or if there's something stopping us doing it. We believe we're good enough to be among the very best."
The Broncos only attracted an average of 2,808 fans last season, a 10 per cent drop on 2011, but that doesn't stop Rea being optimistic that they can grow to be a much bigger club in the future.
He added: "We can be the biggest club in the UK. There's no reason not to (think that) with the people involved here.
"They've showed amazing resilience over the years and there's clearly great incentives in a city as big as London. No other Super League side can match the opportunities this city can provide."
Click here to listen to Sky Sports News Radio's interview with the London Broncos head coach.