Wigan Warriors' England international Gareth Hock joins Widnes Vikings on loan
Wigan Warriors and England forward Gareth Hock has joined Widnes Vikings on a season-long loan.
Last Updated: 23/01/13 8:09pm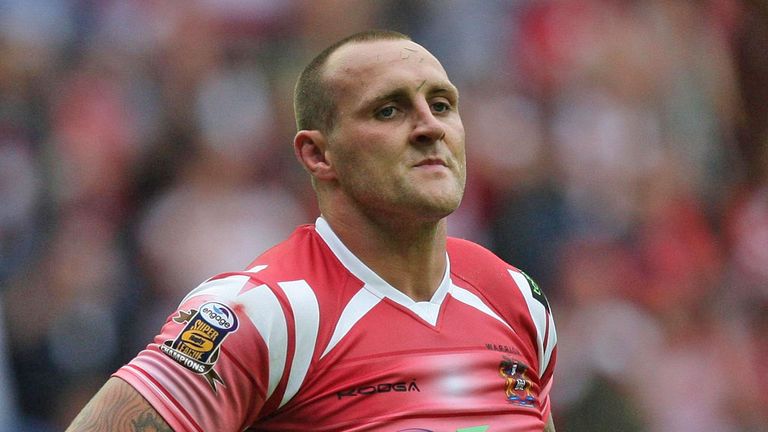 The deal, which prevents Hock playing against Wigan in any competition, runs until November 2013 and can also be extended further.
The Vikings, who have also signed Kevin Brown ahead of the new 2013 Super League season, will pay the Warriors a significant ongoing undisclosed fee for Hock.
Warriors chairman Ian Lenagan told the club's official website that the 29-year-old, who was banned for two years in 2009 after testing positive for cocaine, had, after requesting a move to Australia in October, refused to play for the club.
"Gareth Hock has made it clear in face-to-face discussions with me and via his agent that he has no intention of playing for the Wigan club," he said. "This is hugely disappointing to me, to the Wigan fans and to the club who have all treated him well.
"We have gone to unique lengths to help him get his life back on track after his ban two years ago including increasing his contract voluntarily on two separate occasions to help him financially against a backdrop of his threats to leave.
"We acceded to his recent request for a move to Australia on the basis that a change of environment and a different competition might be good socially for him, provided it was also financially beneficial to Wigan.
"However, this did not transpire. Even though better offers have been now received, he has made it clear he does not now wish to move to Australia and will not play for Wigan.
"A line has to be drawn at some stage and whilst with immense regret at losing a player of Gareth's quality, who I believe is still a Wiganer at heart, we have concluded that that time is now for the good of the 2013 Wigan squad, the coaching staff and for the Wigan fans.
"Since I and Wigan are not prepared to allow Gareth Hock to play for one of our major competitors, we have decided to retain his Registration and to allow him to move on loan to Widnes Super League club with whom we have an excellent relationship. He is not allowed to play against Wigan in any competitions."