Former FA chief Brian Barwick is the new non-executive chairman of the RFL
Former FA chief Brian Barwick has been appointed as the new non-executive chairman of the Rugby Football League.
Last Updated: 30/01/13 4:51pm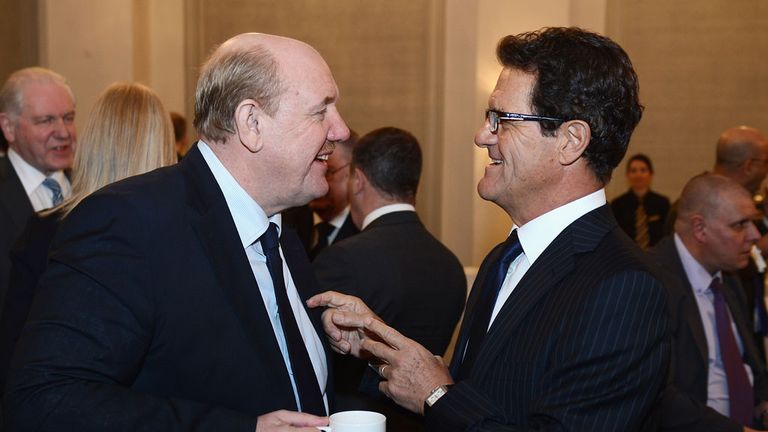 Barwick whose previous positions also include that of controller of sport at ITV and head of television sport at the BBC, takes over from former Manchester United director Maurice Watkins.
Watkins stood in as interim chairman following the departure to the All England Club of Richard Lewis last May.
Barwick will formally take up his part-time post on Friday but attended his first meeting of the RFL's independent board of directors on Wednesday.
"I am absolutely delighted to accept the position as the new Chairman of the RFL," Barwick said on the RFL's official website
"Rugby League is a sport I have a genuine respect and affection for and I am determined to spread the word about what a great sport Rugby League is, especially at this exciting time when we host the Rugby League World Cup in England and Wales.
"The RFL is a widely respected governing body, with an exceptionally strong management team which has produced outstanding results over the last decade and I am very much looking forward to joining the Board and working with my new colleagues to take this great game forward."
The choice of Barwick was hailed by former Wigan chairman and one-time RFL chief executive Maurice Lindsay.
"It's a terrific appointment, one of the best the League have ever made," he said.
"When he was in charge of sport at the BBC he was the most supportive executive we ever dealt with. He understood our sport from his days at Grandstand and never forgot us.
"He cares for the game and appreciates its value. When he launched the Respect campaign during his time at the FA he included a lot of principles he drew from both codes of rugby."