Nathan Brown looks forward to old club Huddersfield's Super League visit to St Helens
Nathan Brown wishes his former club Huddersfield every success for the new Super League season, Saturday excepted.
Last Updated: 02/02/13 4:47pm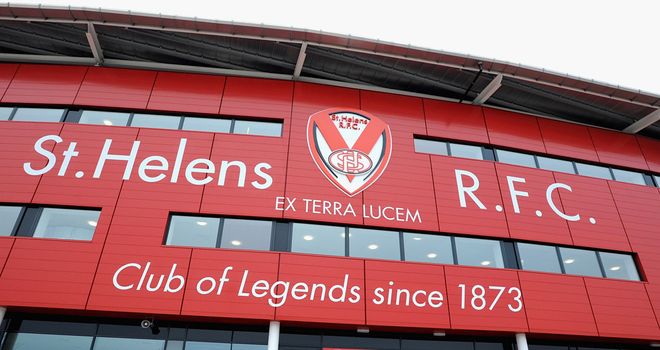 The Australian cut short his successful stay with the Giants in July following a dramatic slump in the team's fortunes.
Brown will takes charge of his first competitive match as St Helens coach when his old club visit Langtree Park.
"It's going to be exciting," Brown said. "There'll be plenty of guys I know. I've said a number of times I want Huddersfield to do well - just not against St Helens. It'll be good."
It will be master versus apprentice, with Brown going up against his former assistant Paul Anderson, who was his right-hand man at Huddersfield for four seasons.
Brown recommended the former Great Britain prop as his successor and is expecting him to make a success of his first role of head coach.
"It is another game," Anderson said. "You have got to play Saints away at some point in the year.
"That's how we look at it, rather than Nathan Brown being there. Good luck to Browny - but not against the Giants.
"In regards to my coaching career, Browny - and I have told him myself, face to face - he has been massive for me in my career.
"He might have given me a bit too much - we'll wait and see on Saturday.
"I owe Browny. I've got a lot of time for him as a person and as a coach. He is one hell of a good coach and a great person. I know he is always there for some advice, but probably not this week."
"I think it is a great appointment," he said. "Paul has done seven or eight years as an assistant and is more than ready to have a shot on his own.
"We're good friends and we both helped each other develop as coaches.