NRL: Cronulla Sharks rocked by doping probe
The Cronulla Sharks are in disarray after reports that up to 14 of their players face bans for using banned drugs.
Last Updated: 07/03/13 9:18am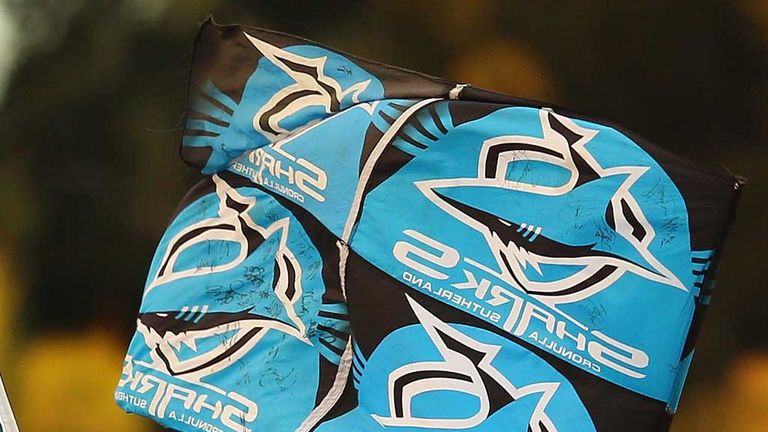 The Sydney club, who open their NRL campaign against the Gold Coast Titans on Sunday, said it was fully assisting an investigation by the Australian Sports Anti-Doping Authority (ASADA).
According to reports in Australia, as many as 14 Sharks players have been accused of using prohibited drugs and offered bans of six months for admitting to having done so, rather than the maximum two-year suspension if later found guilty by ASADA's investigators.
ASADA's swoop comes after six NRL clubs were last month identified in a doping scandal revealed in a sweeping Australian Crime Commission investigation.
A statement on Cronulla's website read: "Sharks fans and all rugby league supporters can be assured the club has been very proactive in fully co-operating with ASADA and taking other measures that prioritise the integrity of our club and the welfare of our playing group.
"While there are strict boundaries around what we can say while the ASADA investigation is ongoing, fans should be assured that as soon as there is an opportunity to provide further information we will do so."
The NRL reassured fans that the Sharks would take the field on Sunday and that it would support the club and its board throughout the current ASADA investigation.
"We accept that the ongoing speculation around the ASADA investigation is causing incredible uncertainty for many in the game, particularly for Cronulla and its fans," said NRL chief executive Dave Smith.
"The NRL is taking the ASADA investigation very seriously. It is an investigation that must be allowed to run its course and it is inappropriate for us to enter into speculation about what may be taking place.
"Let me make it very clear, however, the absolute majority of our players are doing the right thing and are great ambassadors for the game."