Super League: Michael McIlorum rejected Leeds Rhinos to join Wigan Warriors
Wigan Warriors hooker Michael McIlorum turned down the Leeds Rhinos in order to join their Super League rivals.
Last Updated: 15/03/13 10:50am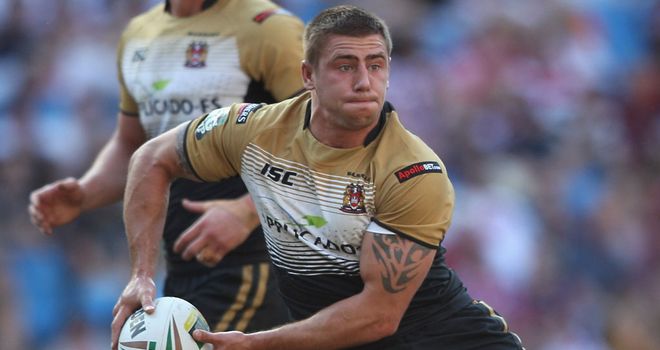 McIlorum, who was Wigan's top tackler last season with 746, played for Queens ARL in Leeds, but they were forced to play in Lancashire after being booted out of Yorkshire.
The 25-year-old was a junior on Leeds' books, but playing he was spotted by Dean Bell playing against Wigan St Patrick's, a match in which he caught team-mate Darrell Goulding with a high tackle.
The Rhinos offered a deal to McIlorum at the same time as Wigan, but he wanted to leave Leeds. A decision he has now reflected upon with no regrets.
Right decision
"I played for Queens, but they ended up getting kicked out of the league in Yorkshire, so we had to play in Lancashire," he told the Wigan Observer.
"It was something to do with Stanningley and Milford joining together - not for the reason everyone would think!
"So we were travelling over to Wigan and St Helens and places like that, and I managed to get seen and Wigan asked if I'd like to come here.
"Dean Bell was head of youth then and he watched a game between Queens and Wigan St Patrick's, where I had quite a good game.
"Darrell Goulding played in that team - he reminds me that I caught him with quite a bad tackle then, he never lets me forget that! "Maybe that's how Wigan signed me!
"Leeds offered me a contract at the same time as Wigan but the deal they (the Warriors) put in place for me was better and I felt like it was right decision.
"Wigan put me up with a family over here, which made it a lot easier. I felt like I wanted to get out of Leeds and do something different and it's turned out all right so far.
"I go back to Leeds every other week or so to see my mum and family but my life is pretty much over here now."