Super League: Result to stand from abandoned derby clash
Wakefield have been confirmed as winners of their Good Friday derby against Castleford by the Rugby Football League.
Last Updated: 30/03/13 4:04pm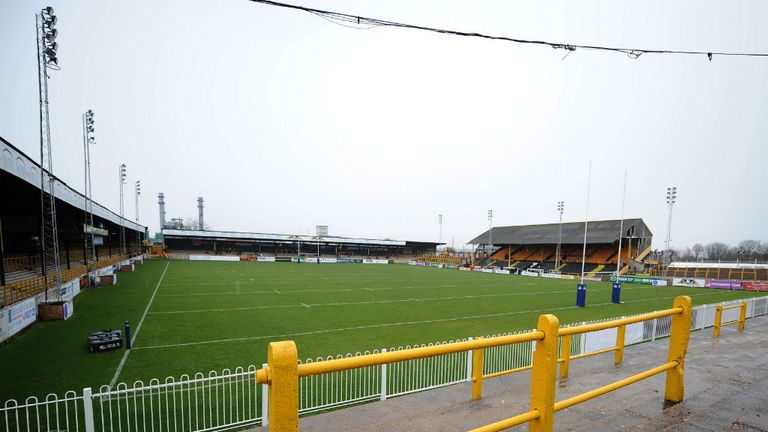 The Super League clash was halted seven minutes from full time, with the Wildcats leading 37-16, due to safety fears over a suspected fire at the Wish Communications Stadium.
Supporters had to be evacuated from one of the stands while the fire brigade were summoned to examine a floodlight fault.
After a 10-minute delay referee Ben Thaler decided to blow for full time and Castleford later said they would expect the result to stand.
That has now been confirmed by the RFL, who issued a statement reading: "The RFL's independent board of directors has ruled that the result from the Super League round nine fixture, Castleford Tigers 16 Wakefield Trinity Wildcats 37, shall stand.
"The match was abandoned after 73 minutes of play after one of the stands at the was abandoned following safety concerns.
"The RFL board convened earlier today and decided that the game should be awarded to Wakefield. Both clubs have supported that decision."
Evacuate
The Tigers issued a statement after the game explaining what had occurred.
A spokesman said: "Following concerns that a bulb in one of the floodlights above the Princess Street Stand was on fire, the club acted swiftly on the advice of the fire service to evacuate the stand and allow them to inspect the floodlight in question.
"Upon inspection, the fire service said that it was not on fire.
"After consultations between the match officials and coaches of both teams, the decision was made to finish the game with just over seven minutes remaining with player safety in mind, given the delay in play that already occurred.
"Although the club understands that the RFL will determine whether the result shall stand, Castleford Tigers are in favour of the result standing."
Coach Ian Millward added: "I was very happy to stop the game. There was no way we were going to win from there and we haven't taken too much time off the spectators."