Rugby League Ashes could return to the international calendar as soon as 2015
The rugby league Ashes could be back on the international calendar as soon as 2015.
Last Updated: 11/04/13 8:16am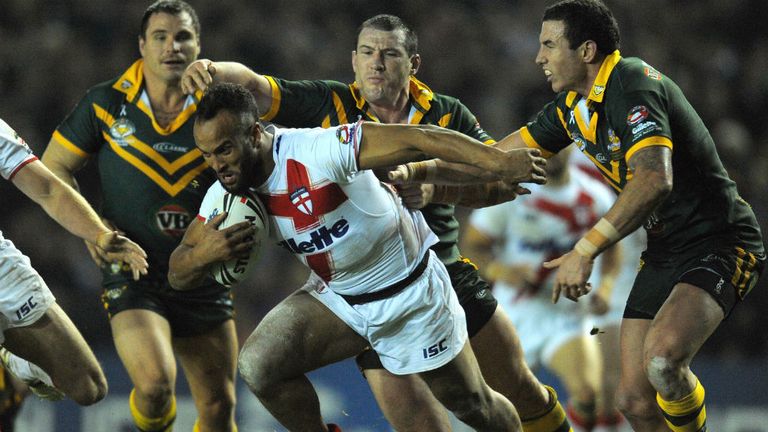 Since 2005 visits by Great Britain to the southern hemisphere have been replaced by Four Nations tournaments.
However, it now appears there could be an opening in the fixture-list in two years' time to revive the once-popular concept.
The Four Nations Series is currently scheduled for 2014 and 2016, with the World Cup taking place in 2013 and 2017.
That leaves a gap in 2015 and RFL chief executive Nigel Wood says it will be on the agenda for the International Federation meeting, which will be held next week ahead of the Anzac Test between Australia and New Zealand in Canberra.
"We're in a constant dialogue with our international partners and hopefully we'll be in a position to announce something shortly," said Wood, who was speaking at a 2013 World Cup seminar at Old Trafford and is planning to attend the meeting in Australia.