Wakefield coach Richard Agar has urged prop Justin Poore to curb his temper
Wakefield coach Richard Agar has warned prop Justin Poore to improve his increasingly poor disciplinary record.
Last Updated: 13/04/13 8:36am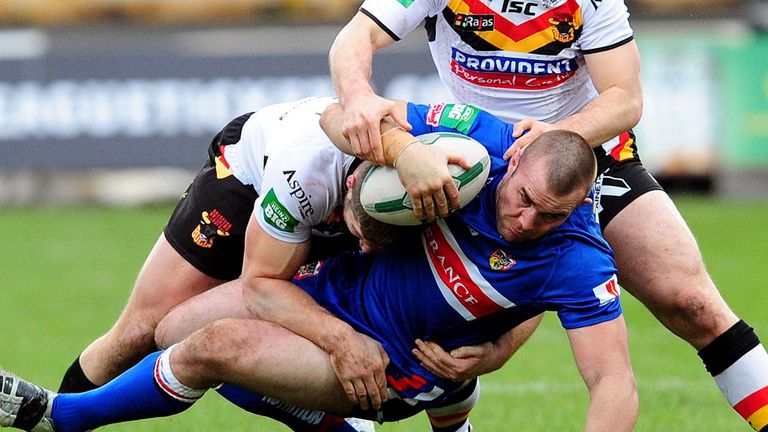 The Australian has been sent off twice since making the move to Super League from NRL side Parramatta and will miss Sunday's game against Warrington through suspension.
Despite his previous good record, he was dismissed just 20 minutes into his first appearance in England when he clashed with Leeds prop Ryan Bailey in his side's Boxing Day friendly.
That was followed by a red card in last Sunday's league game at Wigan for punching second rower Liam Farrell.
The RFL's disciplinary committee has been lenient with Poore so far but Agar knows that will not last.
"He's not got a huge history of violent play despite 10 years playing senior rugby but he's had two (red cards) since he's been here," said Agar.
"In both instances he wasn't the aggressor but he reacted.
Emotions
"He has got to change his ways. He's got to keep his emotions in check far better because, if he doesn't, every week he's going to find people are going to make him a target and start trying to wind him up.
"And the next time he's up in front of the judiciary, I guess it won't be one game, it will be a decent stretch.
"But he's fully aware of that. He's a smart enough player. He says it is out of character and his previous record suggests that is the case.
"He certainly over-reacted. You can't go throwing hay-makers at people's chins."