Super League: Leeds Rhinos' Ben Jones-Bishop targets June comeback
Leeds winger Ben Jones-Bishop hopes to return to action by the end of June.
Last Updated: 24/04/13 1:21pm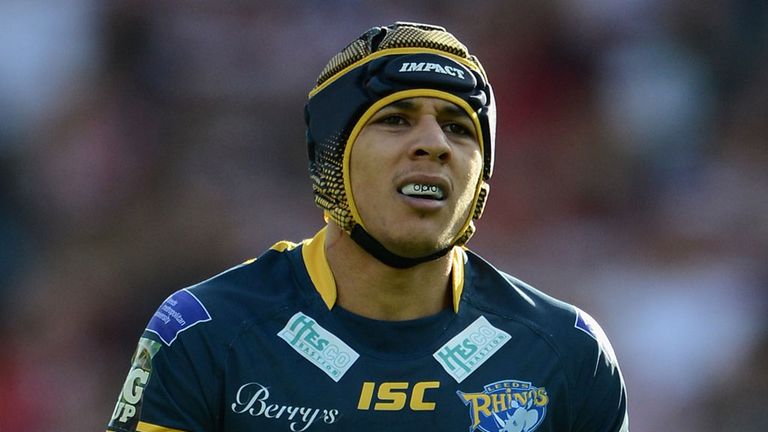 The 24-year-old has been out since January after being diagnosed with a blood clot in one of his lungs.
The England Knights player initially thought he would make his comeback in early April but is now looking to return in eight weeks.
"At the minute it's looking like I'll be back at the end of June," said Jones-Bishop.
"I thought I was going to be back at Easter. The good news was the clots had disappeared, but the bad news was the specialist thought it would be beneficial for me if I carried on with the medication for 12 weeks.
Confidtion
Jones-Bishop also revealed that the condition could have been fatal had it not been spotted by a specialist.
"It could have gone undiagnosed," added Jones-Bishop. "If I was just a normal day-to-day person it could have been fatal. In am quite fortunate to be in the position I am where I've got the best possible staff and get the best treatment around.
"I said in a press statement it wasn't life threatening. But I saw the specialist the other day and it's got to the point where we can have a laugh. I got a bit of a telling off for that.
"But it's going well and I am looking ahead now."