Super League: Jamie Foster assured by Bradford Bulls over future
Jamie Foster says Bradford Bulls have given him assurances over his future despite him being sidelined for 12 weeks.
Last Updated: 25/04/13 11:25am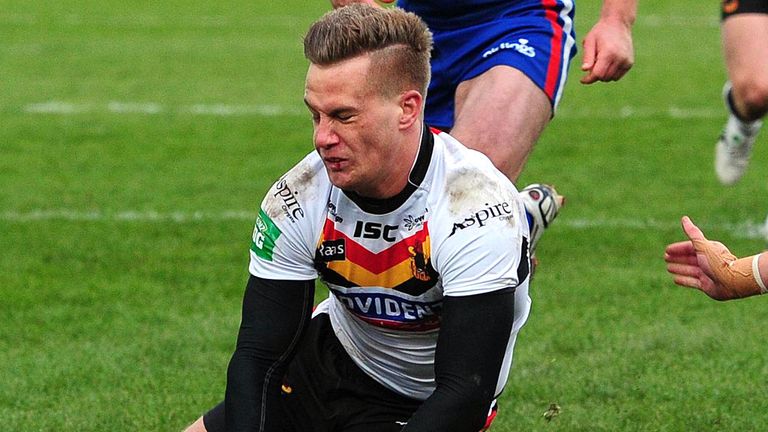 The 22-year-old will undergo surgery on a ruptured pectoral muscle he suffered in a tackle during the Challenge Cup win at Rochdale on Sunday.
Foster's current one-year deal expires at the end of the season, but Bulls coach Francis Cummins has informed him that negotiations for a new deal will not be affected by the injury.
"Franny rang me to say that being out injured for so long wouldn't affect anything in terms of contract negotiations for next year," Foster told the Telegraph and Argus.
"There have been some preliminary discussions and I'd like to stay at Bradford because I've loved it here.
Appreciation
"There are a lot of honest people at the club and I've been very well looked after by people who want the best for me. Bradford are backing me all the way and I really appreciate that. It's a great feeling to be wanted."
Foster is keen to get back playing as soon as possible and believes taking proper care of his injury will allow him to return sooner than expected.
"I'll have surgery and it's looking like the three-month mark for my time on the sidelines but if you look after your injuries you can shave weeks off that," he added.
"I want to keep myself as involved as I can. It's not a case of 'Oh, I'm injured, I'll see you in three months.' I'm going to be doing everything I can in training - the first in and the last to leave."