Warrington forward Ben Harrison set to play for Swinton on Sunday
Fit-again Warrington forward Ben Harrison is set to play for the Swinton Lions in Sunday's Championship match at Batley.
Last Updated: 08/05/13 6:25pm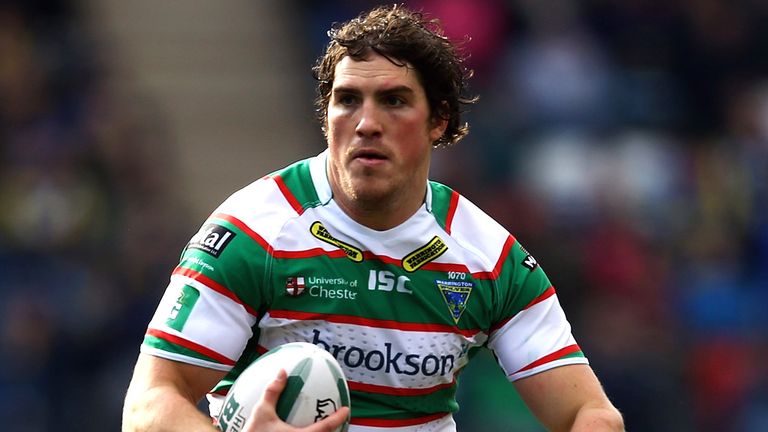 Lee Briers and Paul Wood have already played for the Wolves' partnership club this year under the controversial dual-registration system and England international Harrison, who has been out for a fortnight with an abdominal muscle strain, is now poised for a run out.
Coach Tony Smith said: "We'll give Harrison a late fitness test but he's a fair chance of playing for Swinton this week."
Smith could also allow skipper Adrian Morley, who is back in full training after being sidelined for three months with a torn bicep, to feature for Swinton next weekend.
"Mozza is not quite right for this week. I would expect him to be available for the next weekend," added Smith.
"We'll have a look at who's available for us that week. If we have injuries to our props, he'll walk back in.
"The only people I'll rule out playing for Swinton are the overseas players because they're not allowed. If they were allowed to play and they were coming back from injury, they'd also be available."
Meanwhile, Smith has dismissed speculation linking the Wolves with North Queensland full-back Matt Bowen.
"We've haven't spoken to Matt Bowen," Smith said. "Our name gets used quite a lot in Australia, which is fine, but there is absolutely zero truth in it.
"We are seeing what is available out there. We've certainly got some potential for change next year and I'd imagine there'll be some changes."