Super League: Widnes prop Ben Cross to retire from rugby league
Widnes prop forward Ben Cross has confirmed he will retire at the end of the season.
Last Updated: 09/05/13 12:34pm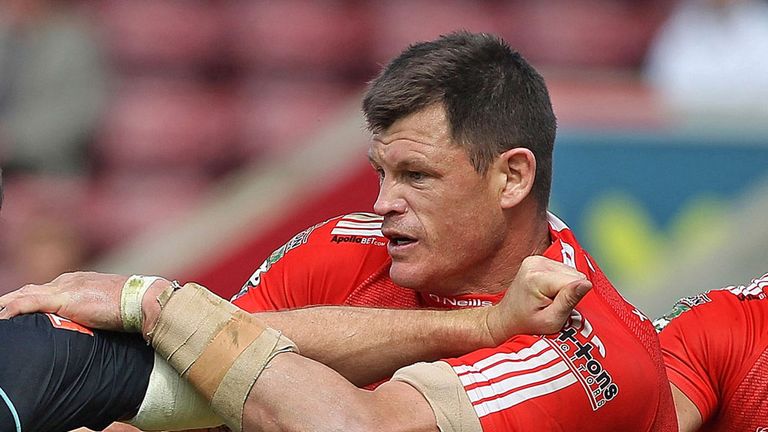 The Australian front rower joined Widnes last year after brief spells with Super League sides Leeds and Wigan.
The 34-year-old, who started his career 20 years ago with Canberra Raiders, has been hit with injury this season and announced his retirement from the sport on Thursday.
"I was really keen to play on in 2014 but, having picked up a hamstring injury in the early part of the season, as luck would have it I then did my knee in my first game back," Cross said.
"It was then when I thought 'enough's enough'. I can come back from a minor injury but if it was anything more serious, I genuinely don't think that I've got the drive left in me to keep coming back from injury after injury.
"I'm really comfortable with the decision I've made and it's good to finally get it out in the open."
Cross, who also played for Melbourne and Newcastle, as well as representing New South Wales before coming to England, intends to go into coaching in Australia and has not ruled out returning to work in Super League.
"I have a genuine desire to be a career coach and, looking further down the track, only a fool would not put in an application for a position that suited them, either in Australia or in England," he said.
"I'd love nothing more than to return to this country one day in the future and take up a head coach position. If Widnes came knocking, I'd be over here on the next flight, for sure."