Super League: Francis Cummins looking to bolster his injury-hit Bradford Bulls squad
Francis Cummins will step up his search for a loan signing with Brett Kearney set for a spell on the sidelines.
Last Updated: 13/05/13 11:05am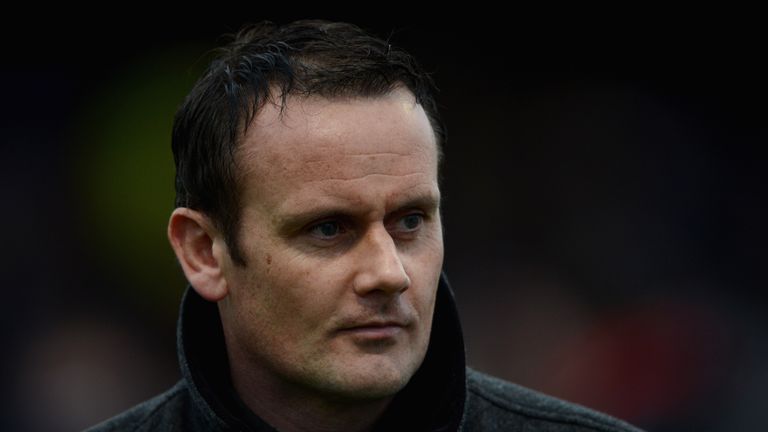 The Australian sustained a groin injury in Friday's Challenge Cup defeat to the London Broncos while Jamie Langley and James Donaldson are both doubts to face the Salford City Reds.
With Manase Manuokafoa set to miss the next seven weeks with a fractured thumb former Leeds man Cummins is eager to bolster his injury-hit squad.
"It looks like we've definitely lost Brett Kearney and for him to come straight off showed you that it's quite serious," he told the Telegraph and Argus. "We're not sure yet how James Donaldson will pull up after that tackle on Friday.
"We've got a few bumps and bruises in the middle, so a loan signing is something we've been looking at for a while now and another prop remains the priority.
"We don't know how long Jamie Langley will be but we are looking to try and bring somebody in to give us an extra number."
Cap in hand
Cummins is hoping Super League clubs with bigger squads will allow one of their up and coming stars the chance to enjoy first-team experience at Odsal.
The 36-year-old accepts he will not be looking to bring in an England international, stating they would not be able to afford the wages of a big-name player.
"There are probably only a couple of clubs who've got big squads but the rest are reluctant to give you that man sitting behind their regular men in case they get an injury," he continued.
"But hopefully they will see it as an opportunity to get Super League experience for a young player or someone who has fallen out of favour.
"There are people I've tried to get in before but their club wouldn't play ball or that player has ended up playing and kicked on at his parent club. We're going to have to go cap in hand to see what players are available.
"We're not going to be bringing in England internationals because we can't afford the wage. We'll see who's available and then take it from there."