Pat Richards says pressure is on England ahead of Exiles clash
Wigan winger Pat Richards insists all the pressure will be on England in Friday's clash with the Exiles.
Last Updated: 14/06/13 7:32pm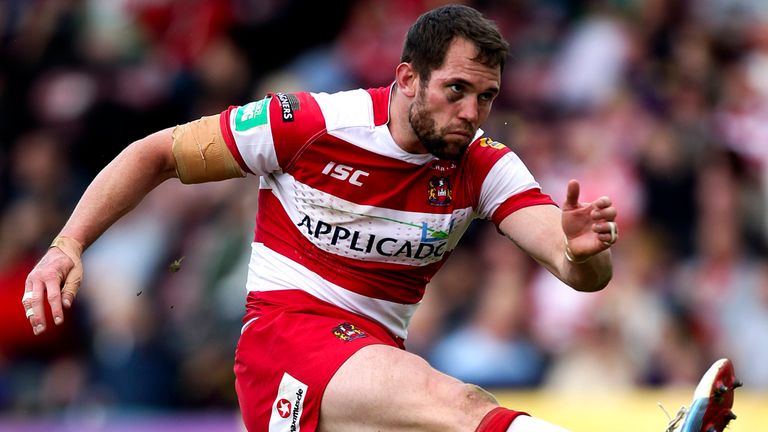 Richards was part of the Exiles side that beat England 16-12 in the opening game in 2011, and is hoping to help them win the trophy for a third consecutive year.
The Ireland international said: "They'll be nervous because all the pressure's on them to perform with the World Cup coming up.
"The pressure is off us in that sense. We can just come out and enjoy ourselves and put a good performance in."
The Exiles will be hoping to extend their overall lead to 3-1, but Richards' side will have to keep a tight rein on full-back Sam Tomkins, with the Wigan winger admitting this will be no mean feat.
"They try to do it week in week out," he said.
"I'll have to ask them how to do it.
"You can't just concentrate on one player. We've just got to get ourselves right and come together in a short week."
Richards is confident Tomkins will retain his Man of Steel title after his remarkable tryscoring exploits so far this year but believes second rower Liam Farrell is a worthy contender.
"Faz has been phenomenal for us this year," said Richards, who was given the title in 2010.
"He's gone under the radar for the last couple of years but he's been one of our best players all season.
"Gaz is a great player but everyone was quietly confident in Faz because he does the business.
"He's so consistent for such a young player. You can always rely on Faz. He'd be a great shot for Man of Steel. Obviously Sam is having a great year as well and he's probably a shot as well."