England win over Exiles sends warning to rivals, says Sam Tomkins
Sam Tomkins says England's victory over the Exiles is the perfect warning to their World Cup rivals.
Last Updated: 15/06/13 2:21pm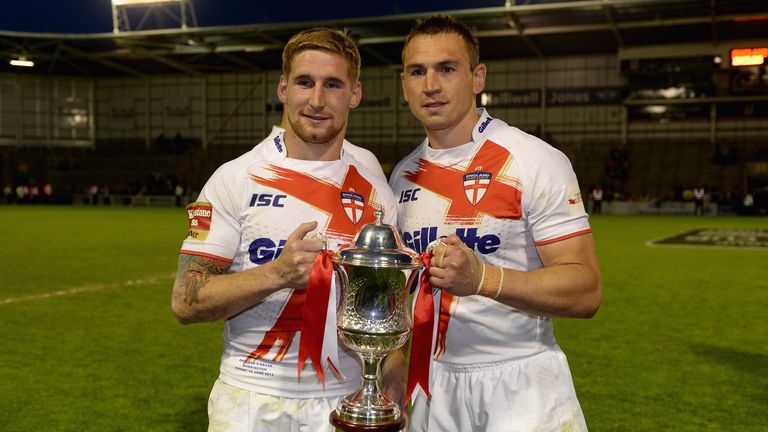 Steve McNamara's men claimed a five-try 30-10 win in the fourth international origin match at Warrington on Friday - their last competitive outing before they take on Australia in the World Cup opener on 26 October.
"I think we got a massive amount out of it," said Tomkins, who was named man of the match.
"It was perfect preparation. We needed to win to send a message and we did that.
"The mood is happy. We don't get to play too many games together so we've got to enjoy certainly ones like that when we've had a win.
"We're looking forward to moving on to the World Cup now.
"It was a good test in the second half. They probably played a little bit better. You've got to give them credit. They ran harder, they got in a few more offloads and they troubled us a little bit.
"The important thing was that we came through. We were a little bit sloppy in
parts but, if you look at the win as a whole, it's a massive positive for England."
Tomkins, the reigning Man of Steel, emerged as a potential future England captain after leading the team for the second half after Kevin Sinfield suffered a thumb injury.
The Wigan star added: "Steve told me in the week that I'd be vice-captain and at half-time last night he said 'Kev's no good, you're skipper'.
"It's a massive honour to captain my country, even if it was only for 40 minutes."