Hull KR's Australian forward Cory Paterson set for release on family grounds
Hull KR forward Cory Paterson is set to be released at the end of this season.
Last Updated: 25/06/13 9:11am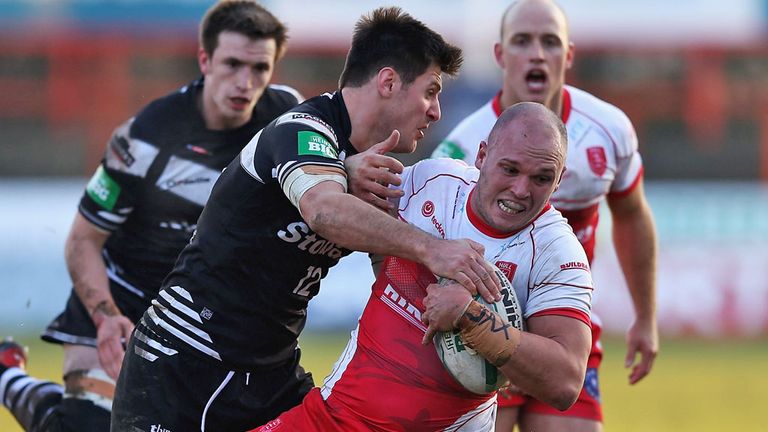 The Australian joined the club last winter on a two-year contract with a release clause included in case head coach Craig Sandercock left the Humberside outfit.
However, whilst Sandercock was agreed a new one-year deal, Paterson has asked to leave on compassionate grounds.
"He wants to go back to Australia to be with his family," explained chairman Neil Hudgell.
Hudgell stressed that, although Rovers are sensitive to Paterson's needs, the interests of the club must be considered.
"What will make it an easier decision to make is if we've found a recruit that we're happy with and can come in and replace Cory.
"We're very sympathetic towards his position but ultimately we have the club's interests to look after and we'll assess the situation on an on-going basis.
"Family always has to come first and ultimately, whether it be for good reasons or bad reasons, if a player doesn't want to be here, we're not going to stand in their way."