Super League: Eamonn McManus will not let St Helens' standards drop
St Helens chairman Eamonn McManus insists he will not allow the lofty standards at the Super League club to drop.
Last Updated: 02/07/13 1:59pm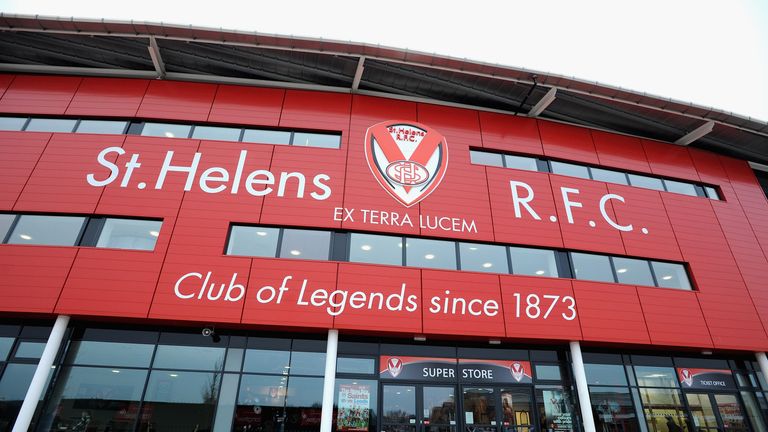 Saints have a proud history since the game switch to summer rugby league with the team reaching no less than nine Grand Finals - winning four of those contests at Old Trafford.
However, Friday's home defeat to Hull KR, their third loss to the Robins this season, sees them eighth in the table having won just nine of their 20 league matches.
McManus admits last week's display was not up to scratch and that everyone at the club wants to start moving in the right direction in the wake unrest from fans.
The St Helens supremo is unwilling to write-off the 2013 league campaign, insisting that there is everything to play for and that the future is bright with the likes of Luke Walsh and Mose Masoe joining next season.
Soul searching
"There is no doubt that the performance against Hull KR last Friday was nowhere near good enough from a club of the stature of St Helens," said McManus in a statement on the club's official website.
"There has been a lot of soul searching since the defeat and we fully understand the anger and frustrations of our supporters who rightfully expect and deserve better given the strength of our squad.
"Nathan Brown, the coaching staff and the players are more than capable of producing a strong end to the 2013 Super League campaign. There has never been a more important time for all at and connected with the club, including our fans, to pull together.
"We have the quality of coaching staff and players to compete with and beat the best teams in Super League and to make an impact in the season-end play offs. It is still there to be done.
"We have recently signed two top quality and young NRL players in Luke Walsh and Mose Masoe at a time when the differential in salary cap with Super League was producing a seemingly one way exodus.
"Nathan Brown and his coaching reputation was critical to this success as was the standing and reputation of the St Helens club. This can only augur well.
Planning for the future
"Although our current poor set of results are justifiably uppermost in all our minds presently, it must not be ignored that we are building a new, talented and young squad after a couple of seasons of transition and in a season when a number of senior players are set to retire or leave the club."
He added: "We have handed eight debuts to young players this season and all but Alex Walmsley have come from our youth system. There is no doubt that we are building a strong squad for the future and in the right manner, and we must not lose sight of that.
"That said, we fully expect the current first team squad to have a strong end to the season and we have full confidence in them fulfilling their collective talent, which is a good as any in the Super League.
"As per my comments no more than a fortnight ago, there is no room left for sub-par performances either from the team or from individual players. We may well have had some bad luck this season but we must also face up to the fact that some of our performances have been well below rightful expectations. The rest of the season gives us the opportunity to correct that.
"We will work tirelessly to reach the highest standards which we always seek to set. It is only together that we are stronger and there is no doubt that that the continued support of our loyal fans is key to that togetherness."