Super League: Jamie Foster is happy playing full-back for Bradford Bulls
Jamie Foster says he is really enjoying life at full-back for the Bradford Bulls.
Last Updated: 09/07/13 10:25am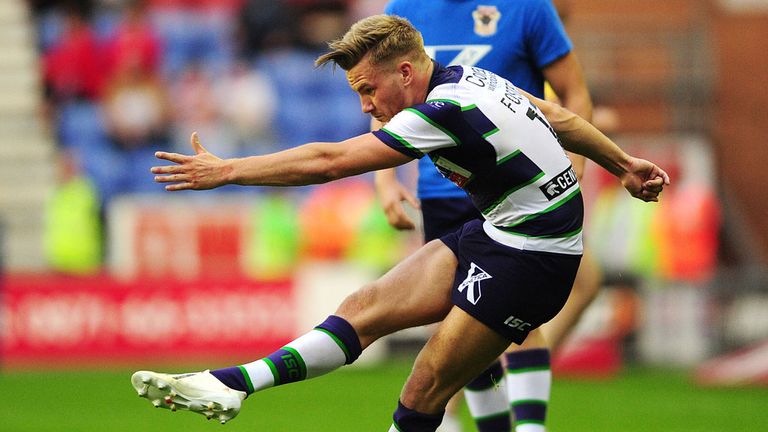 Foster, 22, came back too quickly from an injury and struggled in a 42-6 loss against Huddersfield on Magic Weekend at the end of May.
However, he returned to the side for the loss at Warrington and then ably deputised for Brett Kearney once again in the 26-20 defeat at Wigan last Friday.
And Foster told the Bradford Telegraph and Argus: "I think I'm getting back to the way I was at the start of the season.
"Full-back is a great position to play in, especially when things are going well.
Best position
"It can probably be your worst nightmare when things aren't going too well but it can be the best position on the field, and you can get involved in the game more.
"You can also learn from the other players in your team and get to know their game in terms of who offloads and who you should support at certain times on the pitch.
"You can learn something new every single day playing full back. You can never know too much playing there."
Kearney has been struggling with a shoulder injury but may be fit enough to face Hull FC a week on Friday.