Super League: Sam Tomkins pleased with changes coming into force in 2015
Sam Tomkins has backed the changes coming into force in 2015 that sees Super League reduced to a 12-team competition.
Last Updated: 16/07/13 9:13am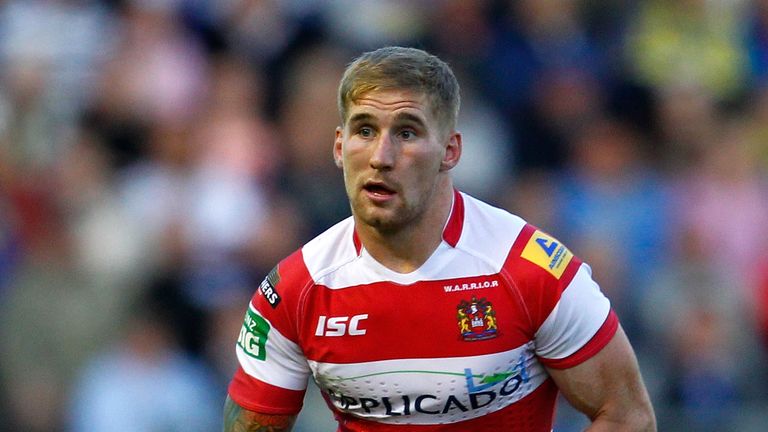 Two clubs will be relegated at the end of the 2014 campaign and the England international full-back believes the move will increase the standard of play on offer.
Tomkins, who has been linked with a move to the New Zealand Warriors next season, want to play in a competitive match every time he takes the field and hopes removing the weak links will make for better match-ups.
"Reducing Super League to a 12 team competition by 2015 is a very good move and it has my full support," he told the Manchester Evening News.
Change
"Change has been called for and it will see us lose two of the lower sides and make for a much tighter competition. This can only be good on so many fronts.
"People want to see matches that are nip and tuck - strong clashes that are in the balance for the full 80 minutes.
"Run-away wins may be good for a team's points tally but as a player, you want to be tested every time you take the field.
"A few ideas for a new-look Super League are being bandied about right now and whatever happens is called for because we have to move on."
Convert
Meanwhile, Tomkins has been enthused by the progress of rugby union convert Andy Powell, who has already made his debut for the Super League leaders.
"Andy Powell has been going well for us at Wigan following his move from Sale - he is certainly a very big man with a presence about him," he continued.
"Andy has looked good in training but playing prop in league is totally different from what he has been used to in union. He has to try and bury some old habits and master a few new tricks.
"He is getting there though and is so determined to show what he can bring to the team."