Injured Jack Reed hopeful of being available for World Cup
England hopeful Jack Reed is confident he will be fit and available for the World Cup, despite breaking his collarbone.
Last Updated: 16/07/13 9:10am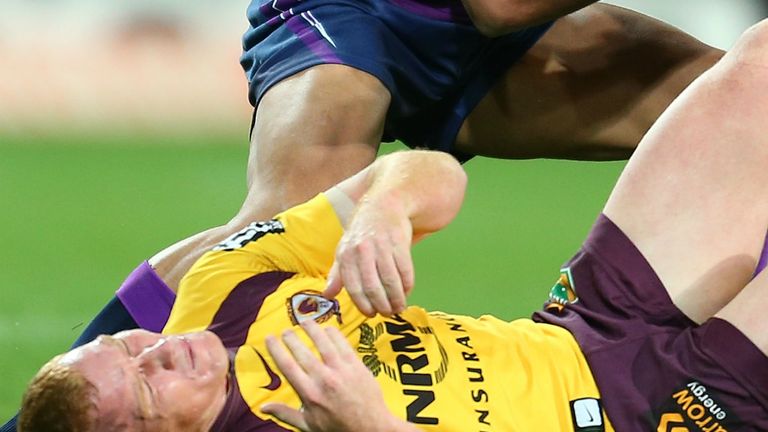 The Brisbane Broncos star separated his collarbone from his chest plate when he dived over the dead ball line to try and flick the ball back to a team-mate against Melbourne Storm on 5 July.
He will be out of action for up to six weeks, potentially taking him into September, and the World Cup starts in October.
"As soon as I hit the deck I felt the pop," he told the Broncos' official website. "Then when I got up I felt it wasn't stable so I knew straight away.
Return
"I've dislocated my collarbone, the bit between the chest plate. It is four to six weeks.
"I just need it to stop dislocating and settle down. We are in a desperate time so the sooner I can get back the better."
Reed - who played for England in the 2011 Four Nations - also has high hopes of making the England squad for the World Cup that begins on October 26.
"As far as I know as long as I am playing footy I can try and get myself into that squad - that's the goal," he said.