World Cup: Ryan Bailey targets a place in Steve McNamara's squad
Ryan Bailey is targeting a place in Steve McNamara's England squad after committing his future to the Leeds Rhinos.
Last Updated: 16/07/13 11:38am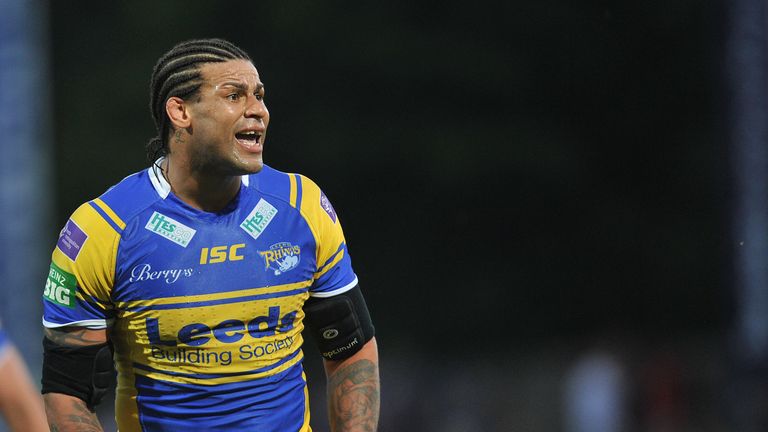 The 29-year-old, who has played in Leeds' last six Grand Final triumphs, rejected the lure of the NRL to stay at Headingley and believes he can keep on playing for another five seasons.
Bailey is currently sidelined with a thumb injury, but remains determined to return to his best form this season in a bid to win a place in England's squad in the World Cup.
The experienced campaigner, who made his Rhinos debut in 2002, still thinks he has room for improvement and harbours hopes of taking on the likes of Australia and New Zealand later this year.
Rhino for life
"I should think I'll be at Leeds for the rest of my career now," he told the Yorkshire Evening Post.
"I have got five years in me, I have signed for two and hopefully I can stay at Leeds and do what's best for the club.
"I am looking to improve as a player and getting back into the England squad is one of my biggest aims.
"I have been in and out, but I want to improve and be a better player. If I do improve and I get fitter and stronger I think there's no doubt I can get in that England team.
"As long as I stay fit and injury free I think I can be one of the best players for Leeds and get the rewards from that."
Family concerns
Bailey claims to have had offers from Southern Hemisphere teams, although he concedes it would have been too big a decision to leave his family behind in Leeds.
"It was about 50-50," he said of the prospect of an NRL switch.
"I have achieved a lot for Leeds over here - I have achieved everything so I would have liked to go over there and test myself, but I thought about it and I have got kids and family over here.
"It would be a big decision to leave them. It was pretty tough, but I have signed now and the deal is done."