Paul Anderson blasts Huddersfield's second-half performance against Castleford
Huddersfield coach Paul Anderson has warned his players he is prepared to swing the axe for their next game.
Last Updated: 21/07/13 11:20pm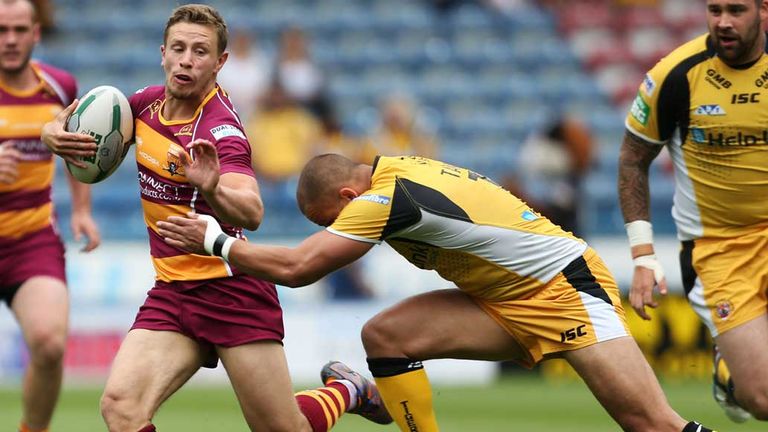 Anderson was furious with his table-topping side's second-half performance against Castleford as they triumphed only 48-32 despite leading 30-0 after half an hour.
He said: "We showed some real intent in the first half and wanted to put down a marker. It didn't matter who we were playing. It was all about what we did.
"But the second half was disgraceful. I'd said at half-time we have to have the mentality that the game is 0-0.
"We kept trying to score instead of playing sets and putting the pressure on Castleford. Too many players thought they were working hard when they weren't.
"It's good to have the win. But we won't stay top of Super League for long if we keep playing like that.
"It will be interesting tomorrow. This certainly throws open team selection for the next game. Fair play to Castleford for their second half, though. They played well."
Castleford coach Daryl Powell said: "I had some frank words with the players and they took it on the chin.
"In the first half we had only half the sets. You can't compete under those circumstances. But we showed an attitude change at half-time.
"We scored enough points to win a game. When we were eight points behind I thought the comeback was on.
"We were easily the best side in the second half, but we left ourselves with too much to do. There's some key lessons to be learned."