Super League: Leeds Rhinos' Joe Vickery keeping 2014 options open
Joe Vickery is keeping his options open for the 2014 Super League season after losing his Leeds Rhinos place.
Last Updated: 23/07/13 12:36pm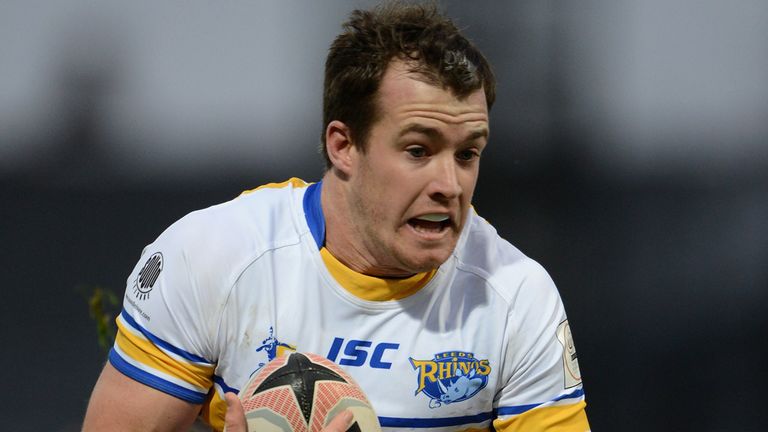 Vickery was a useful addition early in the season while Ben Jones-Bishop was on the sidelines, but the winger's return now sees the 23-year-old on the outside looking in.
The Exeter-born back, who grew up in Australia, is now fit again following a knee injury and he accepts he has got a massive battle on his hands to return to the starting line-up.
"I've been fit for a couple of weeks," he told the Yorkshire Evening post. "I am training, but it is tough to get in.
"The back line is very strong and the boys are playing well, so it's going to take a bit to get back in.
"I have got a meeting with Mac (McDermott), we are going to have a catch-up this week. It has been a while since we had a chat, so we will see how it goes from there."
Preference
Vickery penned a one-year contract following a successful trial before this season, although he has no idea if he will remain a Headingley Carnegie player in 2014.
"I've got no idea, we will discuss that this week," he continued. "It is a great club and as I've said before, I don't really want to go anywhere else.
"If it's not here, I'm not sure, I will just keep my options open at the moment.
"I haven't had the best form this year so I suppose that hasn't helped me too much, but I will just wait and see and play it by ear."