London Broncos prop Mark Bryant to retire at end of season
London Broncos prop Mark Bryant has announced that he will retire at the end of the season.
Last Updated: 24/07/13 4:50pm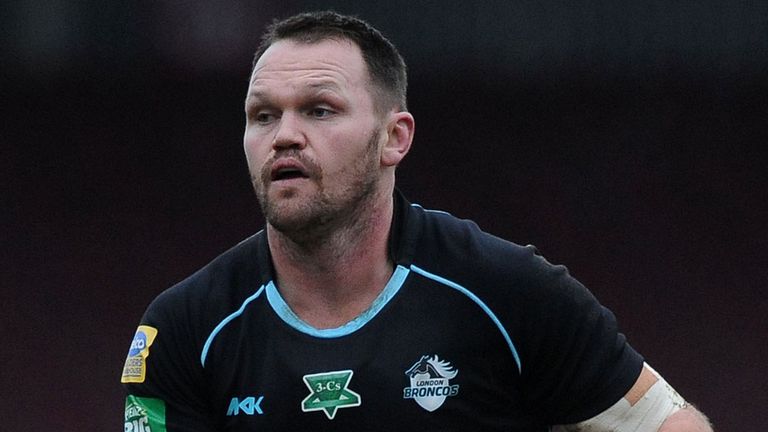 The 32-year-old began his career with Canberra in 2002 before joining NRL rivals Manly, where he made 92 appearances in three seasons and played a key role in their Grand Final success in 2008.
Bryant was then lured to the Crusaders for their first season in Super League, and he joined the Broncos ahead of the 2012 season following the demise of the Welsh outfit.
"It was a big decision," said Bryant, who has made 39 appearances for the Londoners. "I've played league since I was seven or eight years old so it's something I've done my whole life.
"It's time to take my little family home and to get back with extended family. My wife's recent battle with cancer was a thing that put life into perspective a lot for us, so I'm looking forward to retirement."
Bryant is now hoping to bring the curtain down on his career with an appearance in the Challenge Cup final on 24 August, although he admits the Broncos will do well to oust Wigan in their semi-final clash on Saturday.
"Wembley would be unbelievable," he added. "It's every player's dream to go out on a big stage and close out your career with a big game. They don't come much bigger than a Challenge Cup final.
"Obviously we've got a tough game this week against Wigan. They are a very good side and they've been a great side for a couple of years now.
"It'll be a dream come true and a dream to do it for this club and our chairman and give our fans something to sing about.
"Obviously we'll concentrate on the first job and then let the excitement come if we put in the hard yards and get there.
"At the moment we're just thinking about Wigan but it would be an absolute dream to reach Wembley."