Super League: St Helens' James Roby open to NRL switch in future
James Roby has refused to rule out a move to the NRL in future, despite turning down a switch to the Parramatta Eels.
Last Updated: 01/08/13 7:46pm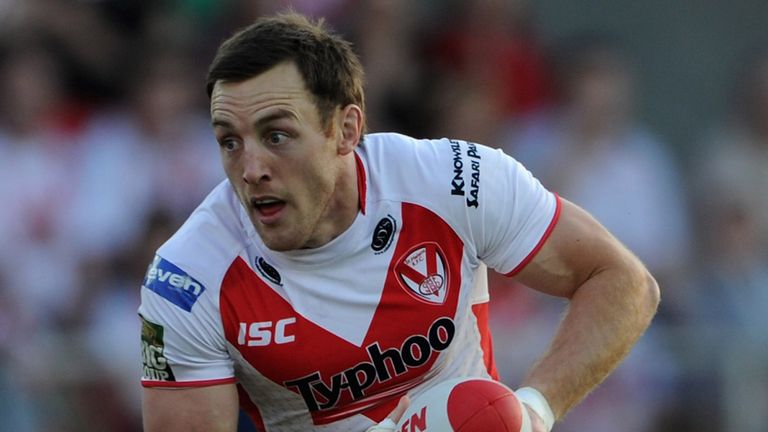 The 27-year-old is set for a testimonial after spending 10 years at the Lancashire club and recently rejected the offer of a move to the Eels from the 2015 season.
The England star, who is currently out with a foot injury, says that he will take his family into consideration before making any decision on his future and that as a result the money available in Australia is tempting.
"I'd like to see myself staying at Saints but the way the salary cap is in Australia now I have to consider family reasons too," Roby told the St Helens Star.
"Also I am getting on a bit in rugby terms now and am towards the back end of my career."
Approach
Roby revealed that whilst he is thoroughly enjoying his time with the Saints, the deadline the Eels gave him to sign a deal was ultimately the reason he turned them down.
"Parramatta approached me but I could not commit to the deadline because it would have meant not listening to any other offers," he said.
"I don't know what I am going to do with my next contract - but I enjoy myself at Saints. It is my dream job really."
Roby must now concentrate on getting himself back in action for the Saints and is targeting a return by mid-September, just in time for the play-offs.
"It (his foot injury) is not painful, I have had the cast off and it is now in a boot," he commented.
"At least I know what to expect and anticipate being ready a week earlier than the last one. Hopefully (I'll be) back mid-September, which is around first week of the play-offs," he said.