Challenge Cup final: Shaun Wane thrilled to take Wigan Warriors to Wembley
Shaun Wane hopes his first chance to coach Wigan at Wembley goes better than 1985, when he missed an epic final.
Last Updated: 22/08/13 4:51pm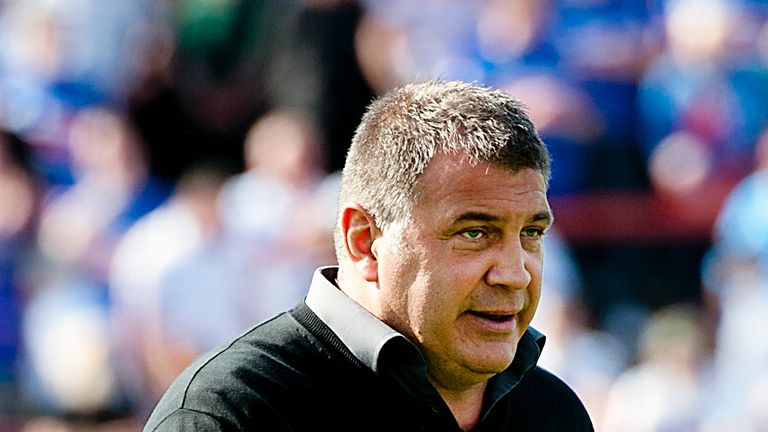 Wane has plenty history in the competition, having missed the epic final against Saturday's opponents Hull in 1985 because of injury after playing in all of the previous rounds.
He eventually got his chance to play three years later when Wigan beat Halifax and now has the challenge of winning on his first chance in the coaching ranks.
The 48-year-old said: "I played in every round but then I got injured in the semi-final and couldn't play. It was a great rugby league game, one of the best ever, but it was a bitter-sweet one for me.
"It was enjoyable as a game but I did feel a bit sorry for myself. I really wanted to play, it was really important to me.
"I got a medal but I didn't want to keep it because I didn't think I'd earned it. I gave it them back. It was a tough one to handle. Fortunately I played a few years later, against Halifax in 1988.
"I did get to play at Wembley but I wanted to play there a few more times.
"Coaching the first team was an ambition but I never thought I would do it. I never thought I would get the chance to lead the club out at Wembley.
"It is a great achievement for me but I just enjoy coaching. I enjoy making players better players and better people. I am going to enjoy it. It is a huge occasion for me to lead my hometown club.
"I have been involved with the club for over 20 years now and to be given the chance to lead the club out in a Challenge Cup final is immense. It has got the makings of a fantastic weekend but it will only be enjoyable if we get the chance to win the cup."