Challenge Cup: Peter Gentle happy to start with Ben Crooks at Wembley
Hull coach Peter Gentle does not think starting Saturday's Challenge Cup final with Ben Crooks at centre is a risk.
Last Updated: 23/08/13 7:28pm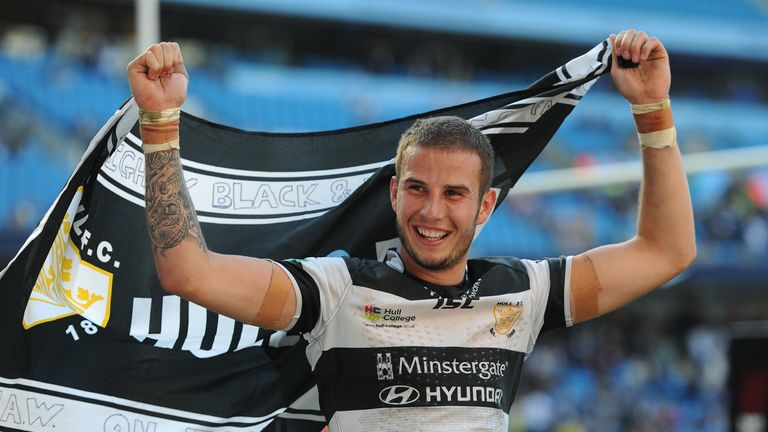 Crooks scored 20 tries in 21 appearances before suffering an ankle ligament injury against Bradford a month ago, an injury that was expected to keep him out for the rest of the campaign.
But he made a shock return to training at the start of the week and progressed so well that Gentle confirmed him in his starting 13 for the clash with Wigan after their final session on the Wembley turf.
Although his hand was forced somewhat by an injury to deputy Joe Arundel, Gentle said he was happy to pick Crooks ahead of other less risky options.
He said: "We could have played Richard Horne or Richard Whiting but he's our top tryscorer and he's good to go so it would be foolish not to play him.
"He's put in a lot of hard work. We were hopeful of next week but he's ready to go. He's passed every test since late last week and there is no risk involved.
"A few tough decisions had to be made but the 19-man squad has been together since Tuesday.
"They're going fine, there's no worries. It's been a blessing to get through the last session with no injuries. We've got 19 fit players to pick from for Saturday.
"The week has gone like clockwork. The preparation has been spot on. We're relaxed. There's no nervousness. We believe we've prepared well so there's no need to be nervous.
"We're probably anxious because we want to get out there and play. It's an opportunity for us. We've achieved nothing yet."