Super League: Leeds Rhinos' Stevie Ward to discover date for training return
Leeds Rhinos' Stevie Ward is expecting to find out this week when he will be able to resume full training.
Last Updated: 03/09/13 12:47pm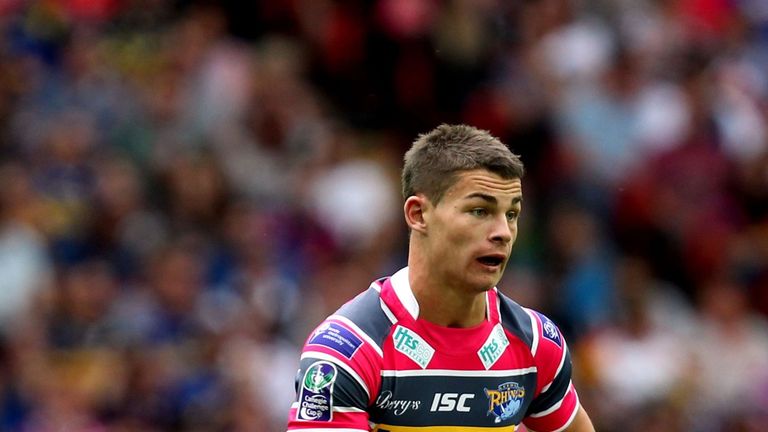 The 19-year-old has been out since April with a dislocated shoulder that he picked up in the Rhinos' win at Hull KR.
Subsequent nerve damage has prolonged Ward's spell on the sidelines but the back-rower hopes to discover when he can return to the training field after tests this weekend.
"I am going for nerve testing on Saturday - nerve conduction screening it's called," he told the Yorkshire Evening Post.
"I had one about two months ago and the one on Saturday is to see the timescale going forward, when I can start proper training.
Vague
"I should get a date then. At the moment it's a bit vague, I am saying I'll be back training in pre-season, but hopefully after Saturday I'll get an exact date.
"I am just doing my rehab and ticking over fitness-wise and hopefully I can help the lads get to the Grand Final as well."
Having played in both of last season's major finals for Leeds, Ward hopes that he can be part of the dressing room at least during this year's play-offs.
"Hopefully I'll get chance to be in the changing rooms and maybe do the cone or the water or whatever, just to keep me involved and part of the team again," he said.
"It is still hard, but I think Saturday is a crucial day in terms of what's going to happen."