Super League: Salford owner hits back at Wakefield coach Richard Agar
Marwan Koukash has blasted Wakefield coach Richard Agar who alleges Salford made illegal approaches to Wildcats players
Last Updated: 05/09/13 5:35pm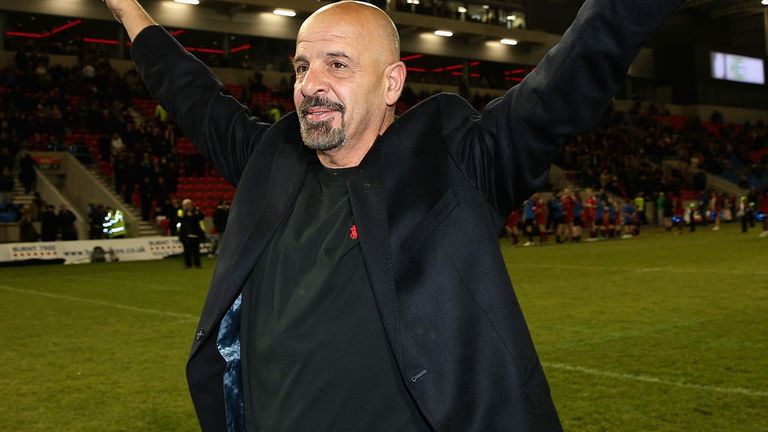 Koukash recently unveiled 12 new signings at Salford, as he bids to make the club one of their most successful in Super League.
But Koukash was quick to respond to Agar's claims, saying: "It's rubbish.
"Richard you are totally out of order and, since you have made the allegations formally, you should be big enough to go back to the RFL with the evidence so that our name can be cleared.
"It's the same message to other clubs. Just because you have your own problems, don't deflect from that by accusing us.
"The days when other so-called big clubs came to our club and took the best talent have gone and gone forever.
"Nobody questioned them but now, because of the exciting things that are going on at this club, other players are expressing an interest in coming here."
Koukash also outlined plans to build a hotel, casino, water park and sports bars.
He went on: "We need to encourage extra income from outside the sport and I plan to turn this site into a true destination with rugby at the centre.
"My aim is in the next four or five years to transform the Red Devils into the biggest rugby club in the world."