Jamie Shaul is making the most of his opportunity at Hull
Hull full-back Jamie Shaul is delighted to have hit the big time following a frustrating season.
Last Updated: 15/09/13 7:13pm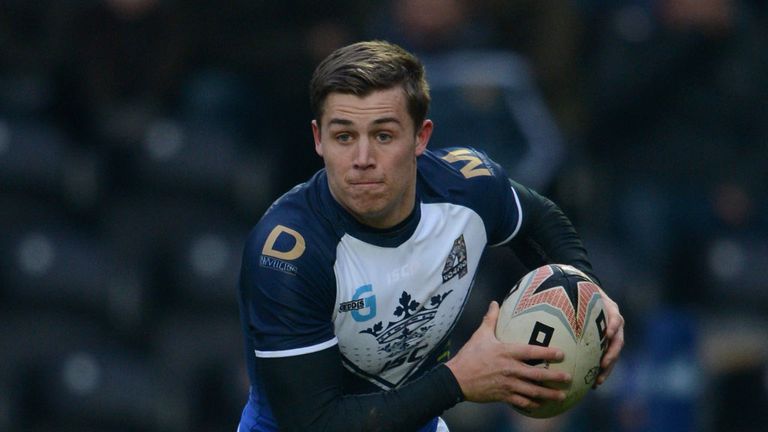 Shaul, kept out of the side by Aussie Shannon McDonnell, could not even get a game for York and a loan move to Doncaster fell through.
But his patience was rewarded when McDonnell was injured before the Challenge Cup final, and after scoring a try against Catalan Dragons is now looking forward to the preliminary semi-final against Huddersfield.
"It's been a bit of a tough season," said the 21-year-old former bricklayer. "Early on in the year I couldn't buy a game. It was hard coming to training every week knowing you're not playing on the weekend.
"I don't want to be doing that (bricklaying) again. I started it when I left school at 16 and did it for about four years, getting up at six o'clock in the morning. I've got the easy life now, haven't I?"
Hull coach Peter Gentle is delighted at the progress made by the young full-back and thrilled that his perseverance has finally paid off.
"He's learning his trade," Gentle said. "The disappointing thing is that he's missed half the season. He couldn't even get a start at York.
"He's been sitting on the sidelines. We offered him everywhere and he had to wait for an injury to get a start with us.
"Full credit to the kid, he hasn't dropped his chin, he's continued to work hard and he's getting the rewards now."