Bradford Bulls appoint local businessman Andrew Calvert as financial director
Bradford have appointed Andrew Calvert as financial director as they wait for the RFL to ratify the change of ownership.
Last Updated: 18/10/13 10:27am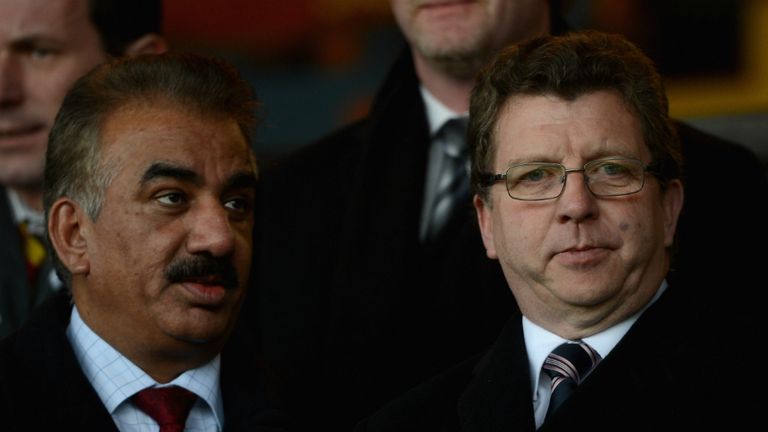 Calvert is a shareholder and lifelong Bradford fan and will join former general manager Ryan Whitcut and other local businessmen Mark Moore and Ian Watt on the board.
Whitcut and Moore took control of the Bulls last month when owner Omar Khan relinquished control due to health reasons and left the club along with fellow directors Gerry Sutcliffe and Vipin Joshi.
"This club is a big part of my life and I've been coming here since the age of 10," Calvert said. "I remember all the dark times with Northern and glory days with the Bulls.
"Although I'm a lifelong fan, the main reason I'm on board is that I think I can help from a business perspective. I believe there are a lot of positive things we can do at the club and a lot of improvement to make.
Pulling in same direction
"I believe we will get this business turned around very quickly because we've got people with different core skills sets. If you look at the successful clubs nowadays, they get their off-field activities right and that's what allows them to sign better players."
The Bulls have spent the past month in "special measures", which means they cannot make any signings as they wait for the RFL to complete its 'fit and proper persons' test, but Moore is confident the new regime will get the go-ahead to take the club forward.
"We are not investors in name only, we all have key responsibilities too and it's now down to us to do the job," Moore said.
"There are four shareholders and no-one has a majority share, so we're all singing from the same hymn sheet. That's why it's going to work.
"We had a really good meeting with the RFL yesterday and have further meetings on Friday and Tuesday. We're hoping for some good news very soon."