Super League: Wakefield winger Ben Cockayne agrees terms for return to Hull KR
Wakefield winger Ben Cockayne has revealed he is close to completing a move back to Hull KR.
Last Updated: 18/10/13 11:07am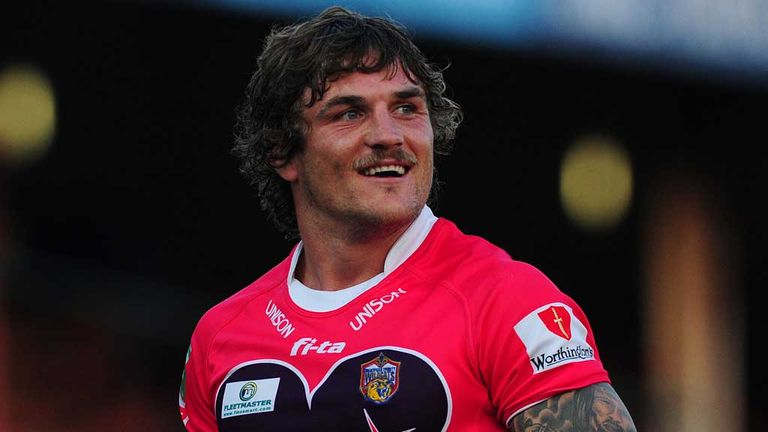 The Wildcats ace is focused on making his international debut for England Knights against Samoa on Saturday while his club future has yet to be decided.
But he confirmed that the Super League rivals have reached a deal while he has also agreed personal terms with Rovers, where he made 138 appearances in five years before joining Wakefield in 2012.
"The clubs have agreed terms and I've agreed with Hull KR on length of contract and salary," he told the Yorkshire Evening Post. "I am just waiting for a contract to be put in front of me to sign.
"If that doesn't happen in the near-future I'll be happy to see out the last year of my contract at Wakefield.
Relatiosnhip
"There's no dramas about that, I've had a great time at Wakefield. I've loved playing for Richard Agar and I've got a great relationship with the players.
"But if the chance comes to move to Hull KR on a long-term deal, that's the club that gave me a start and I probably owe them a fair bit after the way I behaved last time."
Cockayne, who has provisionally agreed a three-year contract with Hull KR, is now looking forward to making a belated England debut at the age of 30.
"It's my first one at 30 years old and I'm playing with the young lads so it's an interesting one and something I am proud of," he added.
"England Knights has been going for a few years and I think this will be their biggest challenge.
Aggression
"Samoa are full of big guys with plenty of skill and aggression so it will be a good test for us. But we've got a young squad and we're going to go out and rip in. There's no danger of anyone taking a backwards step."
Cockayne was included in Steve McNamara's England elite training squad ahead of the forthcoming World Cup, and he has enjoyed being involved despite missing out on the final 24-man party.
"I've loved it," he said. "It's something I never thought I'd have a chance for. It has been awesome and it's something I am privileged and proud to have been part of.
"I would have loved to have been in the World Cup squad, but to be in the England Knights at this stage of my career, I am over the moon."