Rugby League World Cup: Wales coach Iestyn Harris hoping for future development
Wales coach Iestyn Harris admitted his team lacked "one dominant person" to lead them around the field in the World Cup.
Last Updated: 10/11/13 5:59pm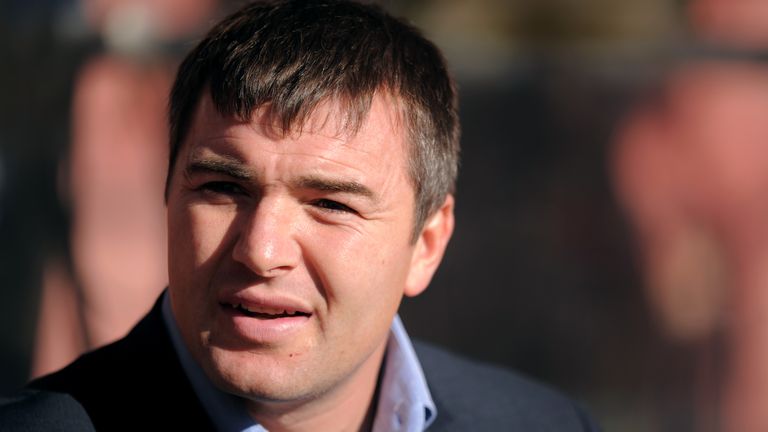 The Welsh suffered a third successive reverse in the tournament at the hands of the Cook Islands at the Gnoll in Neath, as their brave second-half comeback bid fell short.
The 28-24 loss on Sunday followed on from defeats at the hands of Italy and the United States, with Harris admitting his squad lacked "one dominant person" to lead them on the field.
"I think our pack is very good and solid, and within the next four years they are going to be formidable," the former dual-code international said.
"We probably lacked a bit of quality in terms of execution on the edges, and it is about going away from the World Cup and seeing what we have to do to improve.
"We are doing a lot of work with our youth policy, so there is a lot being done. Hopefully, over the next three or four years we will see the fruits of our labours come through.
"We have got some very good quality, we probably just needed a little bit of direction throughout the World Cup.
"We probably lacked that one dominant person to steer us around the field, but that is not a negative against anyone because they did absolutely everything they could do to be at their best.
"Whether it is me or whoever else does the work over the next three or four years, it is about getting the players used to that type of intensity and being comfortable with it."
Celebrations
As for the Cook Islands, they were able to celebrate posting their first ever World Cup win at the sixth attempt.
Coach David Farleigh was able to reflect on a "big day" for his players, who had built up a 22-4 lead shortly after the break before having to hold off a Welsh rally.
"It is good we have finished on a winning note. We were disappointed losing against America, it was a game we should have won, and then we missed a couple of opportunities against Tonga," he said.
"There was some really bad defence by us in the second half, but today was our day. It is a big day for the Cook Islands, their first win in a World Cup."