Super League: Aussie Heath L'Estrange has been released by Bradford Bulls
Bradford have agreed to release their 28-year-old Australian hooker Heath L'Estrange on compassionate grounds.
Last Updated: 11/11/13 11:33am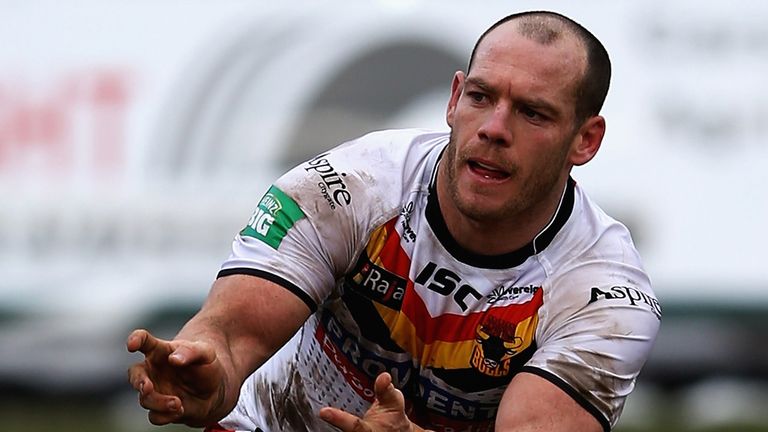 L'Estrange has been with the Bulls for the last four years and was contracted to the Super League club for another 12 months but was keen to return home following the birth of his first child.
"I would like to thank Bradford Bulls for allowing me to be released from my contract," he said.
"Me and my wife, Jessica, have recently celebrated the birth of Grace, our first child, back home in Australia.
"And we have come to the extremely difficult decision to leave behind my professional career as a Bradford player in Super League.
"I have had an absolutely amazing time with the Bulls and I have played alongside some fantastic players.
"I have made life-long friends and I was honoured to be named captain before the 2012 season.
"But I am part of a very close-knit family and we wish to bring up our daughter in Australia, around those closest to us."
Cummins supports decision
Bradford coach Francis Cummins said he understood L'Estrange's decision.
"Heath has been a great servant and a fantastic ambassador for the club." he said.
"I am disappointed that he won't be returning to the UK, but Heath has had to make a decision on the future of the most important team in his life and that is Team L'Estrange.
"I am a family man, I have children of my own, and they have to come before sporting careers. Heath has to do the best by his wife and new baby.
"We certainly did not want to lose him, he is a hugely-influential figure in our team, but I fully understand his decision to stay in Australia."