Super League: Zak Hardaker ready to give his all for the Leeds Rhinos
Zak Hardaker is ready to put his Rugby League World Cup 'mistake' behind him and focus on the Leeds Rhinos.
Last Updated: 03/12/13 12:22pm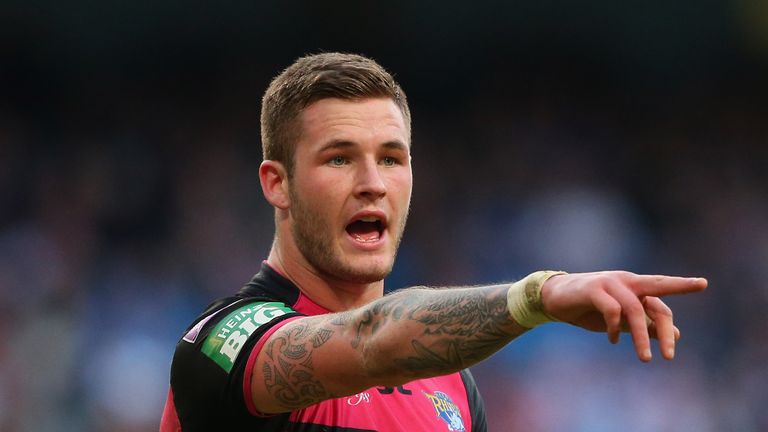 Hardaker pulled out of England's World Cup squad due to "personal issues" while head coach Steve McNamara refused to comment on speculation the full-back had breached the team's alcohol ban for a second time.
While England did not specify his misdemeanour, Leeds subsequently announced that, after consultation with England, they decided to punish Hardaker for his behaviour.
Hardaker admits he has grown frustrated at a lack of action in the tournament after missing out in England's two matchday squads, stating he was simply eager to have a chance to shine.
When asked if Hardaker's World Cup departure was a wasted opportunity, he told the Yorkshire Post: "In a way it was, but I didn't really get a shot at the team.
"I was really getting frustrated at not being able to play or getting the chance to play.
Focus
"I'm just glad it's all over and done with now and I can concentrate on cracking on with Leeds.
"I made a mistake. It wasn't a really big mistake I made, but I did (make one).
"That's happened now and I'm not looking back at that, just looking ahead with Leeds. I know this is a massive year for me now coming up."
Hardaker has not given up hope of representing his country again, although he knows he will need to be performing at his very best at Headingley to force his way back into the squad.
"I've not spoken to anybody since it happened," he continued. "They sent me home and that was that. It was all discussed at Leeds and then it was sorted.
"I'm only 22 years old so I've a few years left in me. I just want to crack on and if I perform well with Leeds hopefully I'll play for England again."