Rugby League World Cup: Brian McClennan rules out New Zealand return
Brian McClennan has ruled out the possibility of returning to coach New Zealand and replace Stephen Kearney.
Last Updated: 03/12/13 6:38pm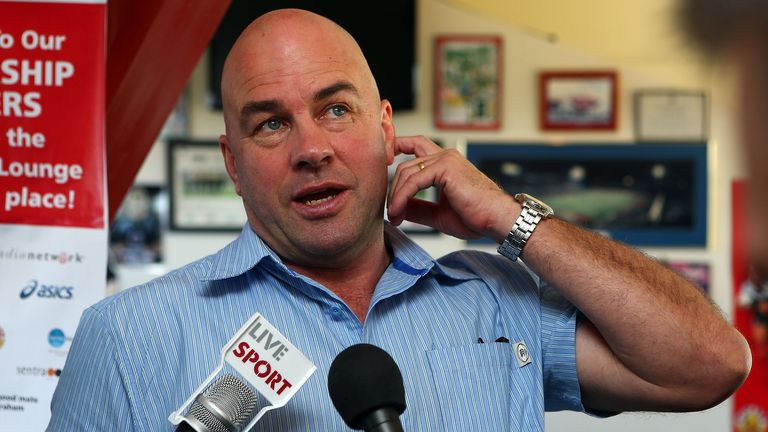 Kearney's future in charge of the Kiwis remains in doubt as his contract has expired at the end of the Rugby League World Cup and he is yet to decide whether to stay on.
The Kiwis edged out England in the semi-finals at Wembley, but they were comprehensively beaten in the final at Old Trafford with rivals Australia running out 34-2 winners.
The former Leeds Rhinos tactician coached New Zealand 22 times between 2005 and 2007, a spell that included the success in the 2005 Tri-Nations.
Not interested
"I've run my race - I'm not interested," he told Fairfax Media. "First and foremost, Stephen deserves the respect of being able to sit down and reflect on whether he wants to carry on forward.
"The fact of the matter is he has been the only coach of a New Zealand team to win a World Cup and Four Nations. Give him some time, and let him work out what he wants to do.
"We don't have a lot of New Zealand coaches, in the game [at the moment]. The game is getting more and more professional each year, too.
"There's been people crying out for this and that - and at times like this, you've got to take stock and think things over rationally. But I believe it should be a New Zealand coach."