NRL: Sam Tomkins relishing chance to test himself against rugby league's best
New Zealand Warriors signing Sam Tomkins cannot wait to begin his new career in the NRL after being unveiled.
Last Updated: 09/12/13 3:11pm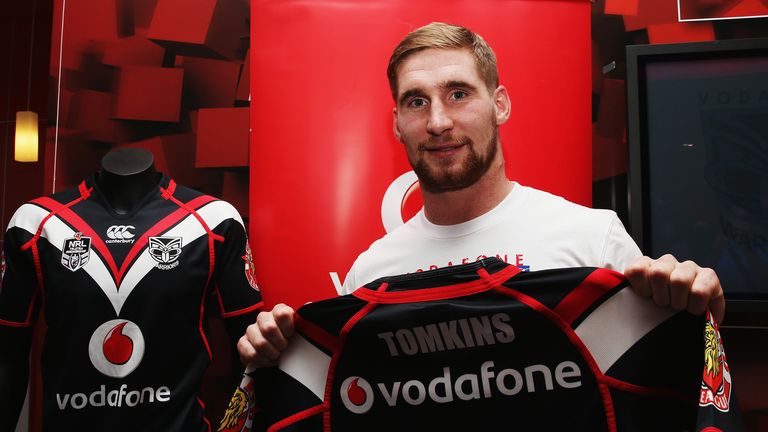 The England international has signed a three-year deal after leaving Wigan Warriors and he will battle Kevin Locke for the club's full-back role.
The deal is believed to have made Tomkins the highest paid English rugby league player, however the 24-year-old has brushed off concerns pressure could be an issue.
Tomkins was urged to join an Australian club although the elusive back is happy with his choice, saying the Warriors are a club heading in the right direction.
Pressure
"I'm sure there will be pressure on me, but I'm here to do my job and I'll give it 100 per cent," Tomkins told ONE Sport. "It was an ambition of mine to come over to the NRL.
"When I was deciding where would be the best place for me, after speaking to the people at the Warriors, I realised pretty quick that was the place for me.
"There are massive similarities between the Wigan Warriors and the New Zealand Warriors. It's a club certainly going the right way.
"The Aussies have been saying 'you should have gone to Australia' and the Kiwis are saying 'you've made the best choice possible', but I make my own mind up."