NRL: Canadian duo to spend a month training with Parramatta Eels' first-team
Canadians Chris Chalmers and Adam Timler will link up with Parramatta for a month in a bid to improve their ability.
Last Updated: 11/01/14 11:22am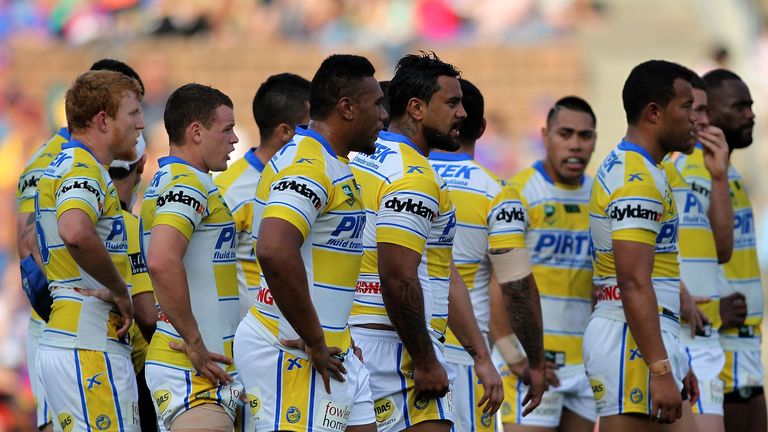 Rugby league is a sport on the up in Canada and the pair joining the Eels' first-team squad next week should help the development of the national team.
Centre Timler and second-rower Chalmers both play for British Columbia Bulldogs - the provincial team which is undefeated since they began competing in 2012.
The 24-year-olds, fresh off the back of seeing neighbours USA light up the Rugby League World Cup, are excited by the prospect of training with some of the world's best.
"I already know I'm going to get ten times better with my skills, and the speed and strength of the game too," Chalmers told the Eels' official website. "I'm just keen to get out there and show what I've got!"
Encouragement
Timler stated: "I had always been a union player until my buddies encouraged me to come over and play for their team two years ago.
"And I thought, hell, why not! It's just more rugby, I'm only going to get better. But I guess I picked it up pretty quickly, and learned more game by game until the coaches for the Canadian rugby league team asked me to join the side."
"When you want to push yourself to be the best, you've got to play with the best. So by training with the players who play NRL, it's going to make myself get closer to that level."
Parramatta Eels' Junior League Executive Officer Phil Cummings is optimistic about the future of working with players from Canada.
"We're excited to have these boys here and to be able to grow rugby league internationally, and hopefully this relationship with Canada can become an annual one," he said.
"You never know, one day soon we might be able to unearth some superstars from Canada the way the Rabbitohs have with the Burgess brothers in the UK!"