Super League: Adrian Morley hoping for good Salford Red Devils support
Salford Red Devils veteran Adrian Morley has called for fans get behind the rebranded ambitious club.
Last Updated: 14/01/14 1:25pm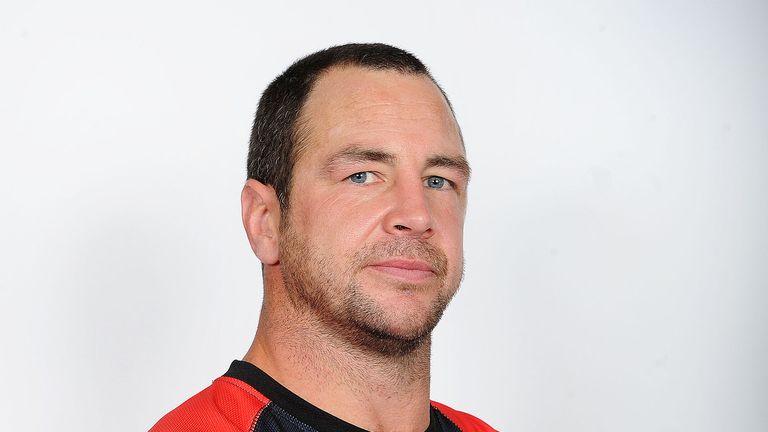 Although season tickets sales are three-times higher than this time last year, millionaire Koukash recently admitted he had hoped for a better response.
Salford have frequently been Super League's whipping boys, however, a raft of big-name signings means the Greater Manchester club now have eyes on a play-off spot rather than avoiding the wooden spoon.
Brian Noble's squad have serious expectations of a top-eight finish in 2014 and Morley believes it is vital the team have good support to match their ambitions.
"Marwan has a special passion for the game and for this club. He also has big visions," Morley told the MEN News. "We need good support - these visions are not just for the Salford club but for the game as a whole.
"He is a great bloke - he is very funny and is very engaging. I know just how determined he is for this club to go places and seriously challenge.
"Our game needs people like Marwan Koukash, not just to finance clubs but to honestly speak his mind and get things done. He is also a very successful businessman and normally what Marwan wants, Marwan gets.
"He came in and saved the club from going into administration. He gave the club a future and now needs a strong return in the form of good backing and support.
Changes to the game
"Marwan has made it clear he is here for the long haul and that's great. He also wants to see a number of changes made to the game.
"He has shown he is prepared to talk to the game's governing body. Personally speaking, he has been a breath of fresh air for me.
"I have been so impressed with him. He is one of those guys who, when he puts his mind to it, usually and invariably achieves his goals. With the squad we have assembled, we are certainly going to be strong and very competitive.
"It might take a bit of time for all the boys to gel because it is a new team and we will have to work on combinations. I can certainly see Salford causing opposition teams a few problems as the season unfolds.
"I am not one for predictions but Salford can certainly become one of the stronger sides and hopefully we will challenge the powerhouses of Super League.
"Marwan has said he would like us to finish in the top four - we will certainly give it our best shot. This is virtually a new club in terms of the turnaround in players.
"I have instantly been impressed with the professionalism throughout the club. That kind of emotional tie for me at my hometown club is huge.
"I just want to do my bit and help the other lads in the squad. The spirit is great among the boys. Let's just get into 2014 and see how things go. The squad that Marwan has assembled is fantastic."