Super League: Brett Seymour nervous about Castleford Tigers comeback
Brett Seymour admits he is nervous about making his comeback for Castleford Tigers on Sunday.
Last Updated: 16/01/14 11:00am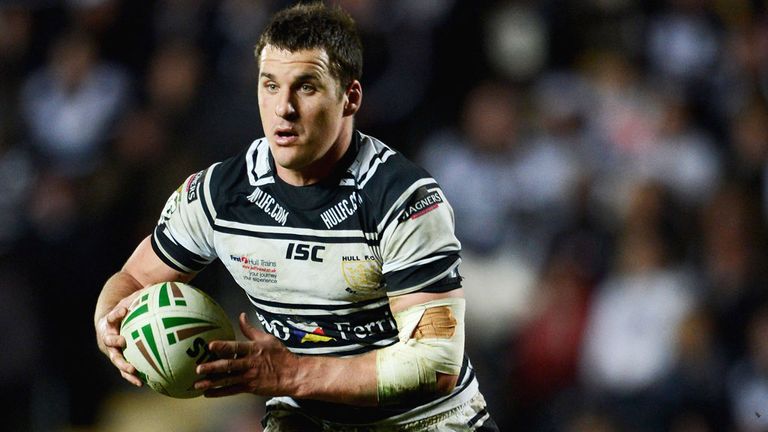 The 29-year-old Australian joined Castleford in September and will play his first match in almost 12 months when he faces York in a pre-season friendly.
Seymour was released by Hull last April after crashing his car while suffering from depression and considered quitting the sport before the Tigers gave him the chance to revive his career.
The half-back was 10 kilos overweight when he arrived for pre-season training and sat out the Boxing Day game against Halifax, but is hoping to rediscover his best form.
"It's been a slow start but I just feel I am starting to remember what I am doing so it's really good," said Seymour.
"I've had nearly a year off match practice but just recently we have been doing 13 on 13 which simulates a game as much as possible.
"But you can only really tell when you get out on the field. It's just like starting fresh again.
"I had to get fit and I have worked on my kicking game. It felt like I couldn't kick a ball. It's been a daunting process but it feels like it's coming together.
Nervous
"I was nervous coming into training so I can only imagine what a game is going to be like."
Seymour battled with mental illness during a difficult spell at Hull and is grateful for support from the Sporting Chance Clinic, who helped him get back on track.
"I am still in touch with the people there," he said.
"They have been outstanding and I wouldn't be here but for them. I usually catch up once a week to have a coffee or a chat. It is a sounding board for life and generally how things are."
Tigers coach Daryl Powell is happy to give Seymour another chance and hopes he can fill the void left by the departure of Rangi Chase.
"He looks in a good place at the moment," Powell said. "I am confident he will be okay. Things didn't work out for him in the past and he's had a well-documented difficult time in his personal life.
"He's at the right place to help him through that and he's going well and working really hard.
"I've been very impressed with him since Christmas. When he first came back he found it tough and he didn't play on Boxing Day because he wasn't in the right shape but he's getting there now."