Super League: Hull skipper Gareth Ellis keen to impress after injury
Hull skipper Gareth Ellis believes he can extend his career having retired from international competition.
Last Updated: 22/01/14 6:47pm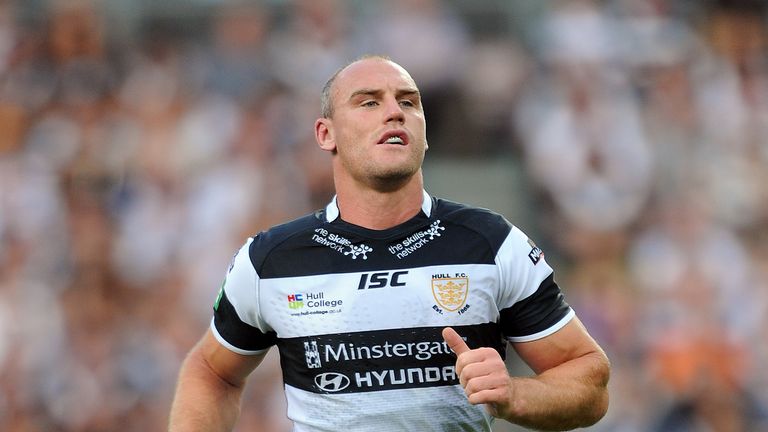 The former Wakefield, Leeds and Wests Tigers back-row forward missed three months of last season after breaking a bone in his foot during the warm-up to the opening game.
Ellis struggled to hit top form throughout the campaign and opted to retire from England duty last September at the age of 32.
That meant sacrificing a chance of playing in the World Cup to extend his club career and having seen Peacock enjoy a new lease of life by choosing to concentrate on the domestic game, Ellis is looking forward to this year's Super League.
"It's been my first full pre-season since about 2001 and it's been refreshing," he said.
"It's been tough and hard work but I enjoy that side of being a professional rugby player.
"I drew inspiration from JP doing that and it's allowed me to lay a few foundations that I haven't been able to in the past.
"Normally I come in around Christmas time and before you know it the friendlies are starting and you are in the thick of it.
"There are not many 'firsts' when you get to my age, but it's nice to be able to do that this time around. Hopefully I'll reap the rewards."
Not delivered
Hull beat a number of Super League clubs to secure Ellis' signature on a four-year deal from Wests Tigers and he admits he has not yet delivered on the deal.
"I had to weigh up where I was at and, knowing I've not got that many years left, I want to make the most of what I do have," he added.
"I've been lucky enough to have a good career so far and I want to go out on a high, not a whimper.
"It would have been great to play in the World Cup but I just thought stretching it out another year would have had a big knock-on effect for this season.
"The club have looked after me and hopefully they will get the best out of me this year."