Super League: Wakefield Wildcats' overseas signings yet to arrive at the club
Up to four of Wakefield's new signings could miss the start of the new Super League season due to visa issues.
Last Updated: 24/01/14 8:22am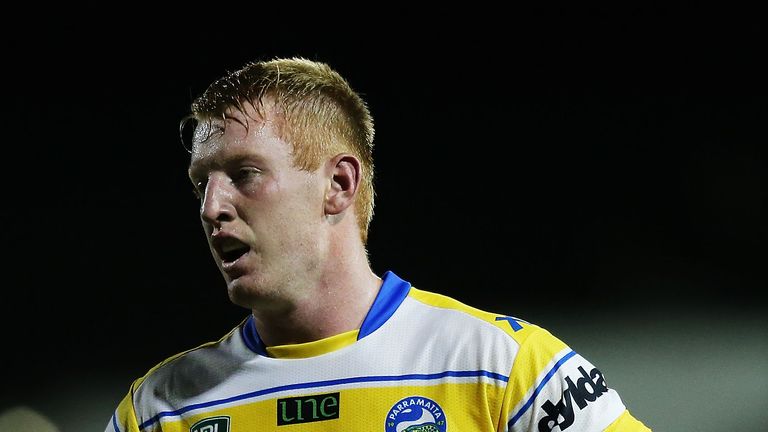 Wildcats coach Richard Agar has been forced to overhaul his squad after five star players were sold to ease the financial burden on the club.
But with just three weeks to go before the opening game, he is still unsure when his overseas recruits will arrive in time.
Samoa half-back or hooker Pita Godinet and Australian forwards Scott Anderson and Matt Ryan are still waiting for their visas to arrive, while a move for former Penrith half-back Harry Seijka has not yet been compelted.
"It's not ideal. We didn't start recruiting until November and obviously visas take time," Agar said.
"We've done all the paperwork and the guys have done the biometric testing so it's just a case of waiting for that letter to pop through the letter box.
"I spoke to them all yesterday and they've their bags packed ready to get on the first available plane.
"It's hard to put a time-scale on it. It could be a week, it could be two weeks. It will be tight for round one but we are hopeful they will be here with enough time to have good enough preparation for that game."
Funds
Agar confirmed that it is unlikely he will add to his squad and that the Wildcats have released half-back Bobbie Goulding Jr, who kicked a penalty that earned Wakefield a draw in their Boxing Day friendly with Leeds.
Agar said: "We wanted to keep him but we just haven't been able to find the necessary funds. Hopefully we'll help him to find another club."
Agar, who will also be without forward Chris Annakin for the start of the season because of a knee injury, admits he may have to call on 16-year-olds Jordan Crowther and Max Jowitt, who have been given places in his 25-man squad.
But he remains optimistic that his team can defy the pundits who have already made Wakefield and London Broncos favourites to become the first clubs to be relegated under the new league structure.
"With all the upheaval that's gone on, people are quite naturally going to look at us and London but it's not something we're concerning ourselves too much with," Agar said.
"The stablity of the club was paramount and we had to pick up from the wreckage of that. I think, given the circumstances, we've managed to come out of it pretty good. We've put together what will be a competitive squad.
"We will evolve and get better as the season goes on. We have had the experience of going through this once more so we're not going to panic.
"This is my third season here and I've never been more excited about a crop of juniors that we've got at the club and in particular two or three that we've got in our first team."