NRL: Former Wigan prop Lee Mossop to wait for Parramatta Eels debut
England forward Lee Mossop will have to wait two months to make his debut for Parramatta Eels.
Last Updated: 29/01/14 5:41pm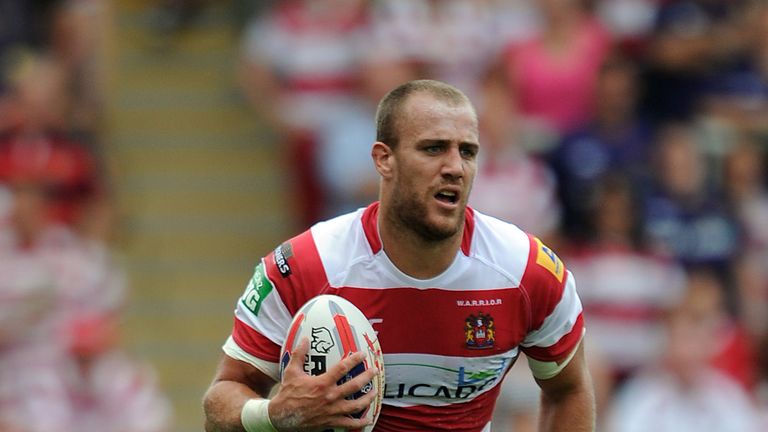 Mossop, who arrived in Sydney this week to take up a three-year contract with the Eels, is set to sit out the first nine games of the 2014 NRL season after undergoing shoulder surgery.
Mossop, who played for England in the 2013 World Cup, told Parramatta officials he had been carrying the injury for the last two years.
"I'm hoping for about round 10, about that time," he told the club's official website.
"When I realised I was signing for Parramatta, I sat down with the coach after the World Cup and in 2011 I had a shoulder injury which I played with for two years and I could've quite easily played again for this season without having a surgery.
"But I spoke with (coach) Brad (Arthur) and (football general manager) Daniel Anderson and we all agreed that from my point of view, I wanted to come over and although I was playing, I wasn't able to play at my full potential which I thought was important.
All guns blazing
"The big thing for me is I'm hoping to be at Parramatta for the long term and I think now before I start it was better off to get that fixed up so I could go into the season all guns blazing and hopefully give it my best shot."
Mossop, 25, who got married in Wigan during an extended lay-off after the World Cup, has followed his former Wigan team-mate Sam Tomkins into the NRL, where other England team-mates Gareth Widdop, James Graham and Tom, Sam and George Burgess already ply their trade.
"As a player you want to test yourself more and more and I'd been at Wigan since I was 16," he said. "So almost eight years now and I felt in hindsight, we just won the Challenge Cup and the Grand Final up there, so it was the perfect time to leave.
"It was just that new challenge. And when the approach come from Parramatta, they couldn't speak highly enough of the club.
"The club is building and the team's going to better places and it was something I was really excited to be a part of. And I thought, why not? It's perfect timing."