Super League: St Helens chairman Eamonn McManus delighted by Sky Sports deal
St Helens chairman Eamonn McManus has highlighted the importance of the new TV deal with Sky Sports.
Last Updated: 31/01/14 12:32pm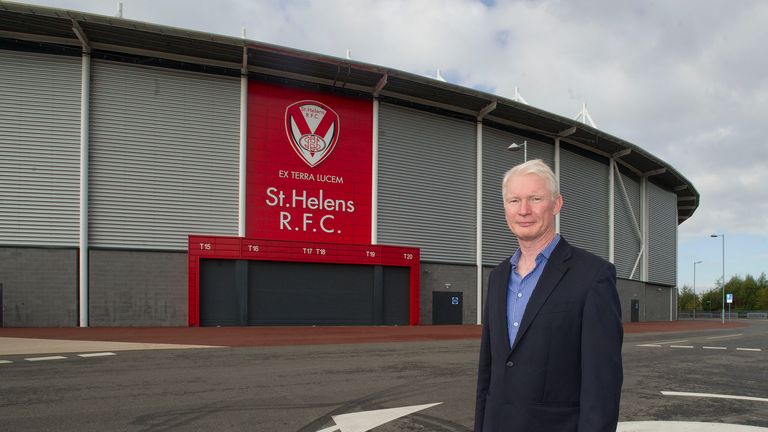 A five-year contract was confirmed on Thursday and, although no figures were revealed, it is thought to represent a significant increase on the £127m agreement of 2011.
McManus said: "This is a triumph for our sport and in particular for its premier competition. It is certainly a total endorsement of the new league structure adopted for 2015 onwards.
"The new system will improve the competitiveness and quality of competition throughout the season and the new media valuation clearly recognises and reflects that unequivocally.
Ensures solvency
"At a stroke this ensures solvency for all Super League clubs for the foreseeable future and provides confidence to fans and sponsors in equal measure. They have a lot to look forward to as long as clubs take a disciplined and realistic approach to their cost bases.
"We at St Helens have invested some £45m in permanent equity investment over the last decade to cover operational deficits and the construction of our fantastic new stadium, Langtree Park, free of debt.
"It is, therefore, of great comfort to us that Sky have recognised the value of our sport and consequently the investment of its leading clubs."